Introduction
This KB is designed to get you on your way to deploying the Quickpass Agent to your Customers' systems via the Datto RMM Solution.
Prerequisites
Implementation
1. Download the attached CPT file
https://getquickpass.zendesk.com/hc/article_attachments/7912803240087/QP_Agent.cpt


2. Navigate to Components Page under Automation, click on import

3. Navigate to the destination with the saved Quickpass Agent CPT file, import that and that should populate in your component library.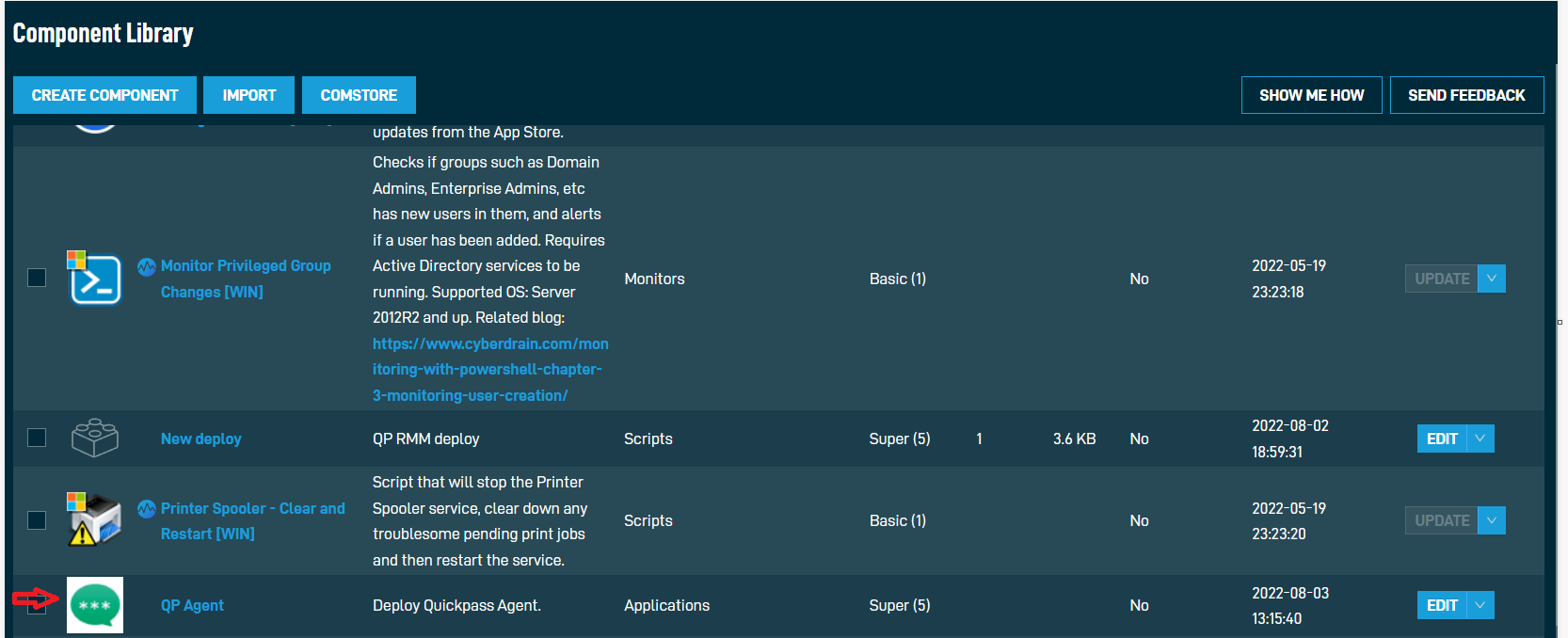 4. After the import, edit the Powershell script in the QP Agent with your Install Token and Agent ID details

5. You can adjust variable settings as required by your team



Example Variables - Modify lines 12 and 13 of the Sample Script to look like this:




Assign the QP_InstallToken Variable as a Global Variable that applies to all of your customers.
Assign the QP_AgentID Variable as a Customer Level Variable that is different for each Customer.


6. Navigate to Sites and select the desired site containing the devices to deploy the Quickpass Agent. Select the devices that require the QP agent and click Quick Job, this opens up the component tab. Please select the QP Agent and run. This pushes the agent to the specified devices.