Description
To export Quickpass customers, their status and Agent ID's required for agent installations.
Instructions
1. On the main page of the Quickpass dashboard click the Reports Menu on the left hand side.

2. In the Reports menu click the "Download CSV file" on the right hand side of the Agents -> Export customers and status

3. Save the csv file to the desired location on your computer.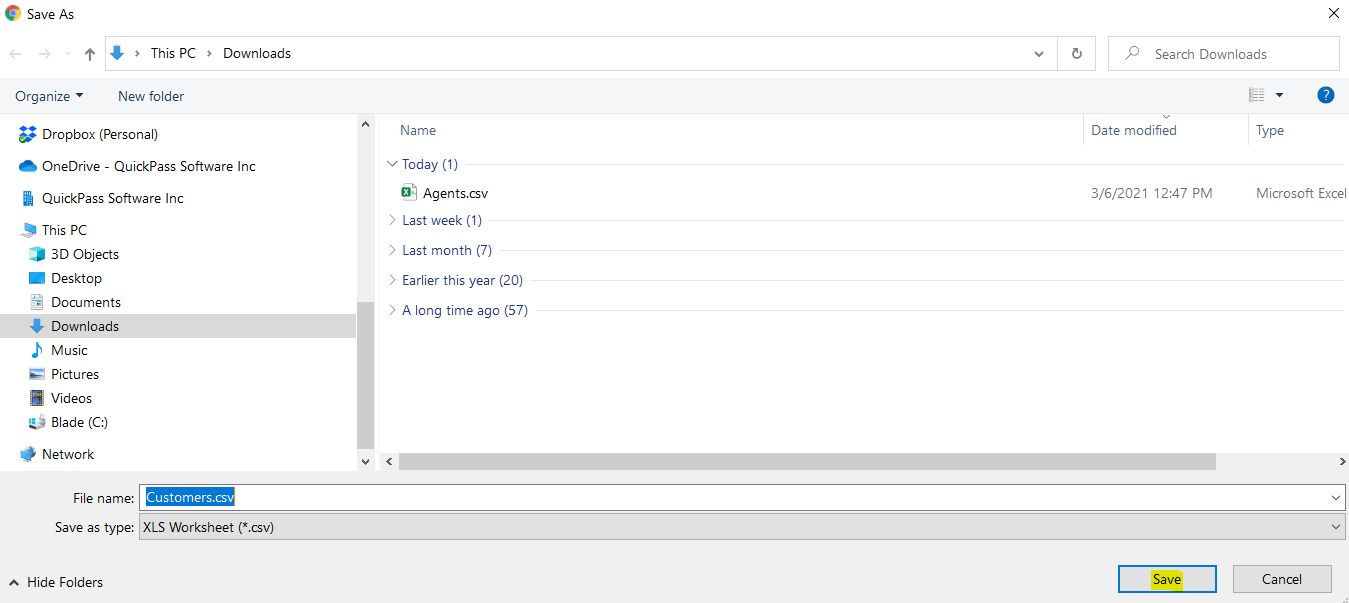 4. Once downloaded open the csv file.

Note: Agent ID's can be used for installing agents vs manually retrieving Agent ID's one by one from Customers screen.
NOTE: You must still select the Copy Agent ID at least 1 time for each Customer before proceeding with a scripted/unattended installation, or the installation of the Agent will not work properly.