Prerequisites
On-Demand Password Rotation
1. Select the Quickpass customer you wish to rotate admin passwords for.

2. Select Administrator Accounts or Service Accounts menu on the left hand side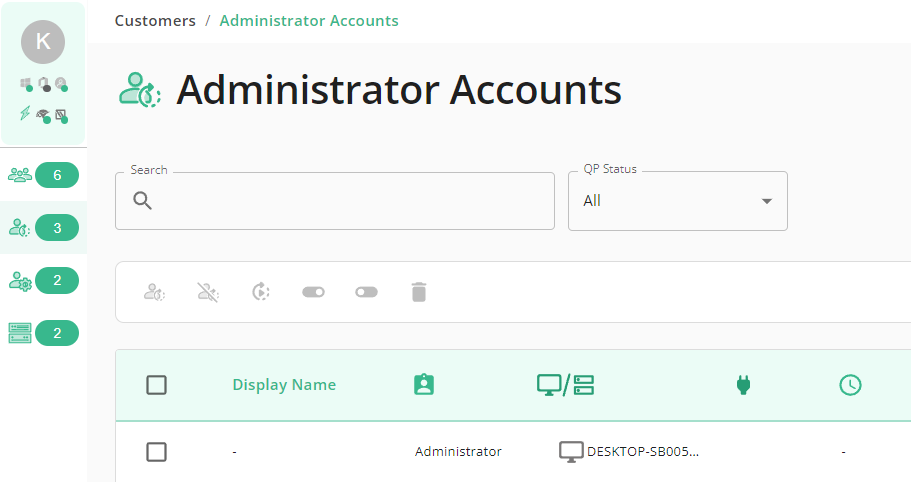 3. Select the Administrator Accounts that you wish to rotate their passwords on demand. Either individually or by selecting all.
Note: These accounts must have already been connected to an IT Glue or Hudu password entry.

4. Click Rotate Now link which will immediately run an on-demand password rotation for the selected accounts.

Once the manual rotation is complete you will see a confirmation message stating that the Password have rotation job has been submitted.