Prerequisites
1. Locate the Quickpass customer you will use to connect to your Azure / Office 365 tenant account. Then click the Connect button on the right hand of the Quickpass customer.

You will now be directed to a Microsoft Login Page. 
3. Select or enter the email address associated with the Office 365 Global Admin account you use for your customers tenant account. Then type the password and select Sign In.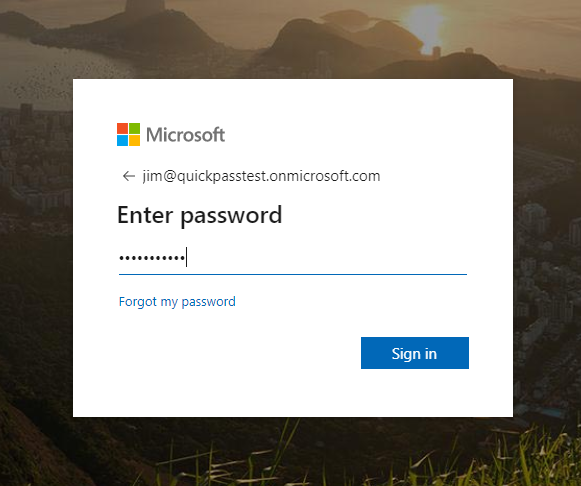 4. Click Accept button to approve the permissions requested by Quickpass.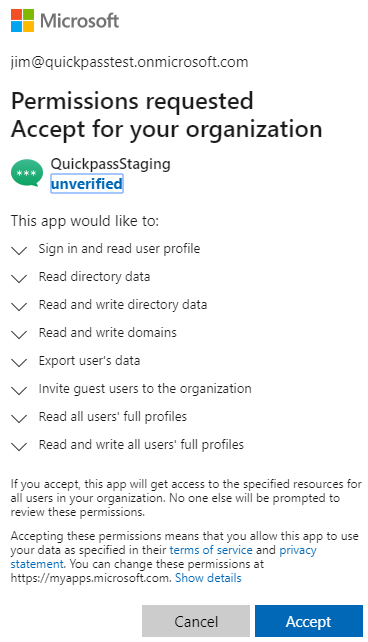 You will now be re-directed back to the Quickpass Customer screen. 
5. Click the Go to Azure Portal Button to provide Quickpass with a second set of permissions that will allow the resetting of Azure / Office 365 passwords to Quickpass app.

6. In the azure portal go to Azure Active Directory, Click on Roles and administrators. Type in Privileged Authentication Administrators in the Search box. Click on Privileged Authentication Administrators under Role. 
Note: Alternatively you can also use the Password Administrators group if you only want to authorize Quickpass to reset passwords for end-user accounts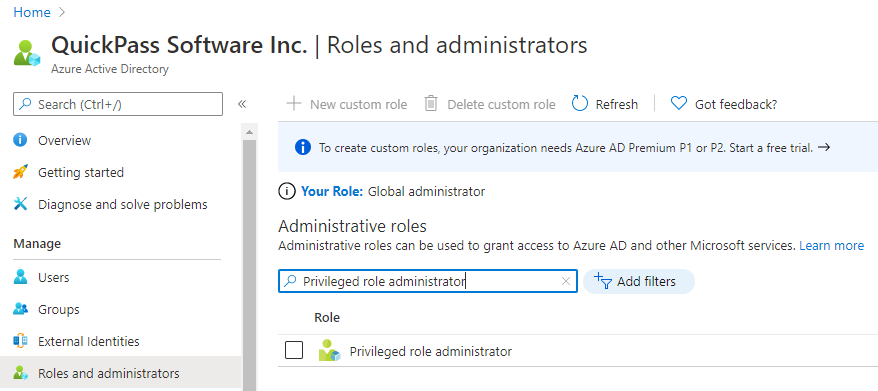 7. In the Global Administrator - Assignments window click Add Assignments button.

8. Type "Quickpass" in the Select box then select the Quickpass application entry and click the Add button.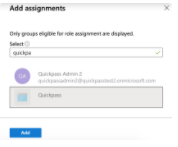 9. Return back to the Quickpass web admin console and click Go to User List button in the new Office 365 Customer in Quickpass.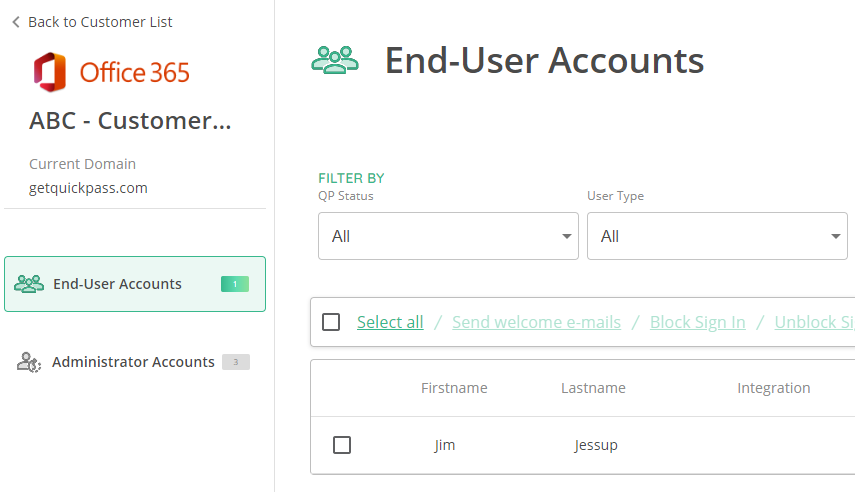 You can now start to on-board Office 365 / Azure users in Quickpass. Password reset functionality must wait until propagation of these permissions have taken affect in Office 365 / Azure. This may take up to 15 mins to complete.
Note:
We recommend you disable the built-in Azure / Office 365 password expiry notification options to reduce confusion for end-users by getting notifications from Quickpass and Office 365.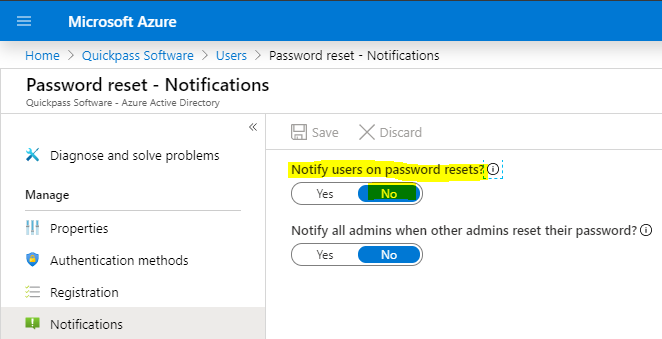 The only property that can be changed from the Azure / Office 365 cloud only account password policy is days until passwords expire.  The remaining Office 365 password policies cannot be changed for cloud only accounts.