Prerequisites
Supported Browsers: Google Chrome, Microsoft Edge Chromium and Safari. Firefox support coming soon.
Ensure notifications are enabled for https://admin.getquickpass.com under site permissions on your web browser. If notifications are disabled you won't receive the confirmation back from the mobile app after they approve or cancel the verification request.
End-User must have on-boarded Quickpass mobile app on their smart phone with the latest update from the Apple iOS or Android Play app stored.
Customer Identity Verification is only supported with the Quickpass mobile app at this time. Support for web app users will be added in the future.
Verify Customer Identity Procedure
1. Select the customer in Quickpass.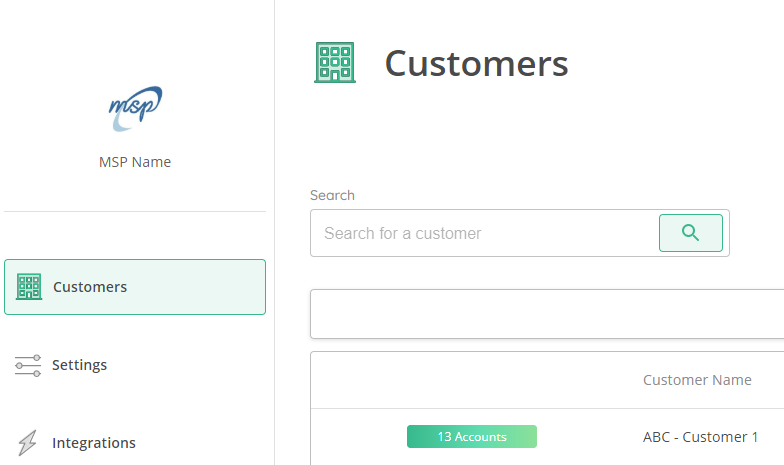 2. In the End-User Accounts menu locate the user you wish to verify their identity, click the menu on the right hand side with the three vertical dots and select the option Verify User Identity.

The following screen will show up on your screen in the web portal. This screen will timeout after 1 mins. If it times out you will need to re-send the Verify User Identity request from the right-hand side menu.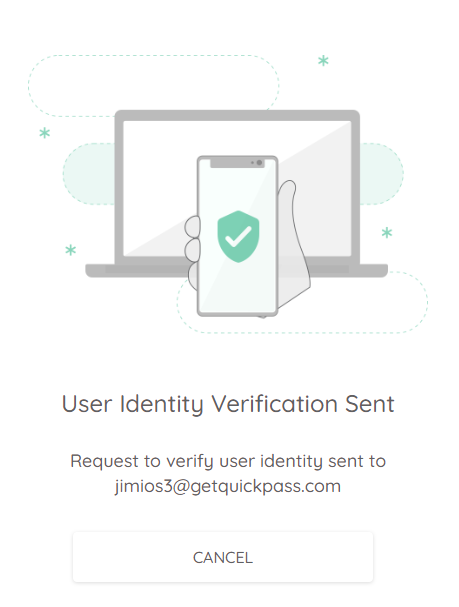 3. The end-user will receive the following notification on their smartphone titled Did you request IT Support? Open Quickpass to verify your identity. They can tap the notification to go into the Quickpass app or open the app via the icon on the home screen.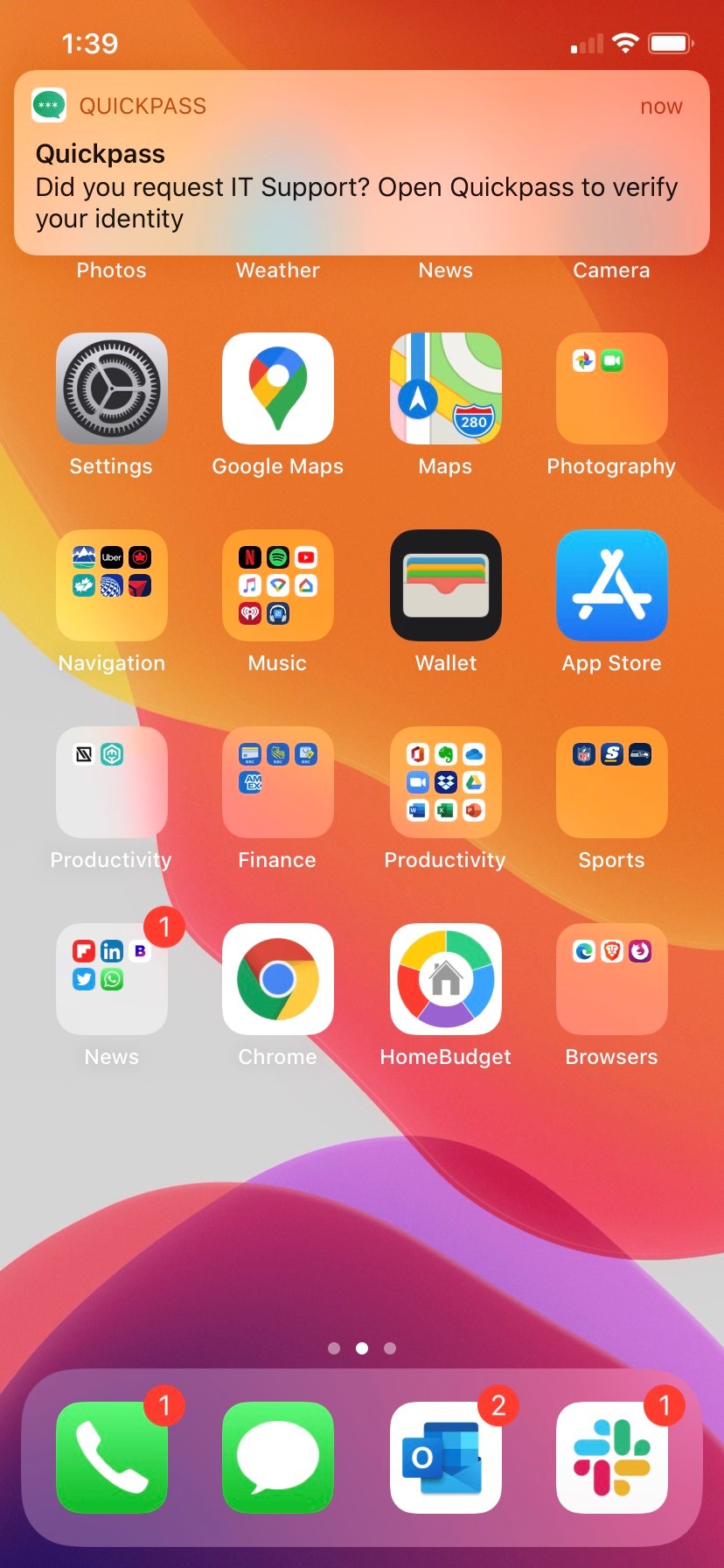 Important: Make sure the end-user Allows Notifications for the Quickpass app on their smartphone when they log in for the first time. If they don't then they will not be able to receive the customer identity request notifications.
4. After the end-user opens the Quickpass app and authenticates as normal via bio-metrics or PIN/Pattern depending on their device they will see the screen below where they tap Approve or Cancel.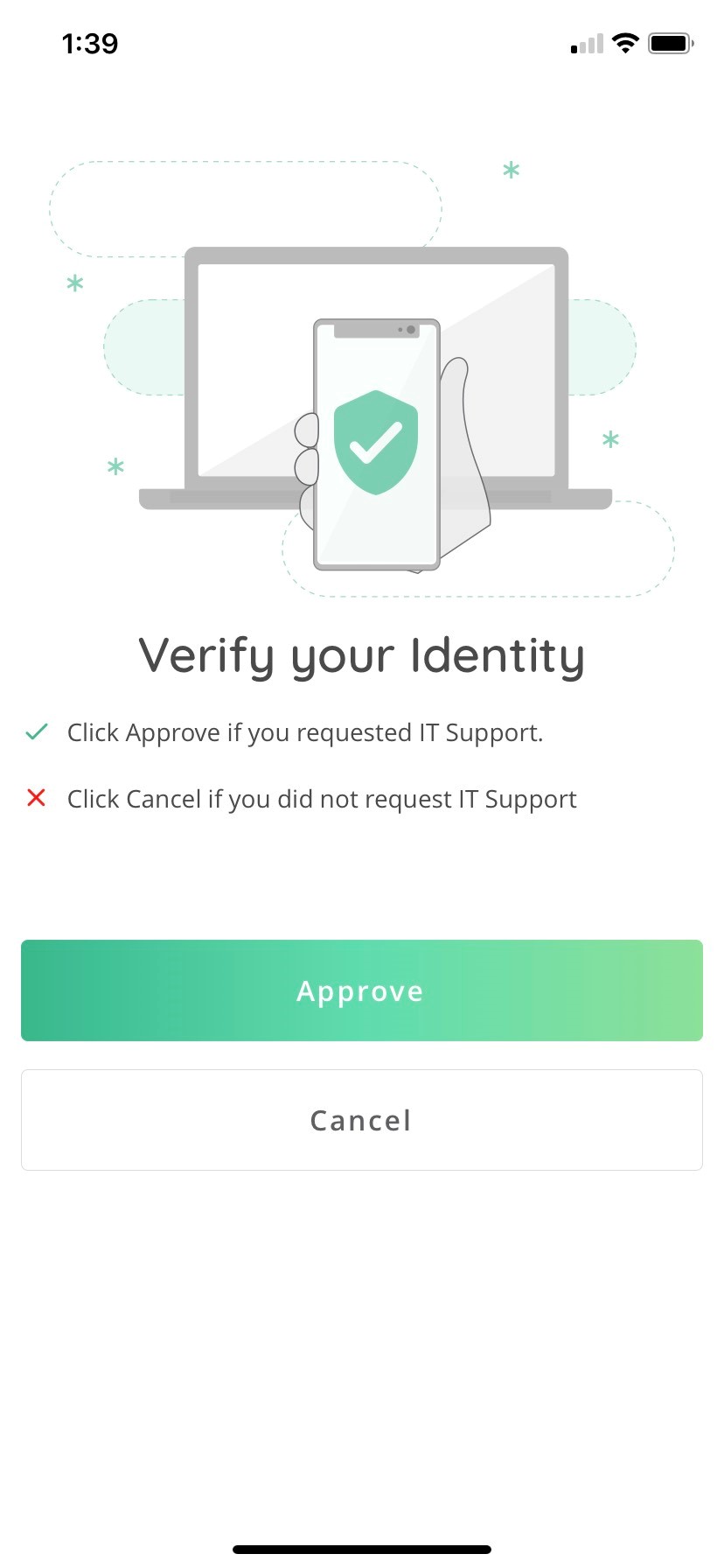 Note: They should click Approve if they did request support and they will see a confirmation stating User Identity Verified like below. Meanwhile, if they did not request support you should instruct your end-users to click Cancel and they will receive the confirmation screen titled User Identity Rejected like below.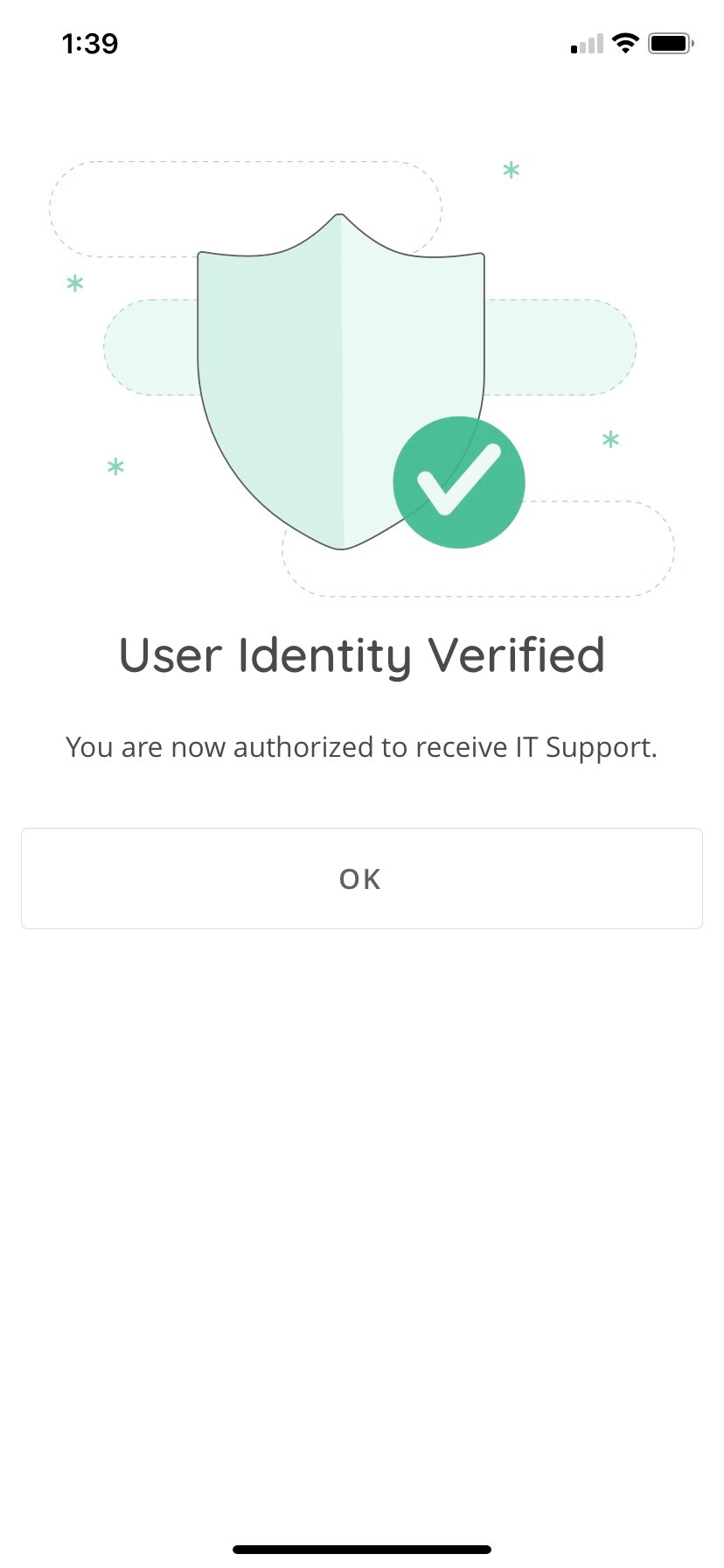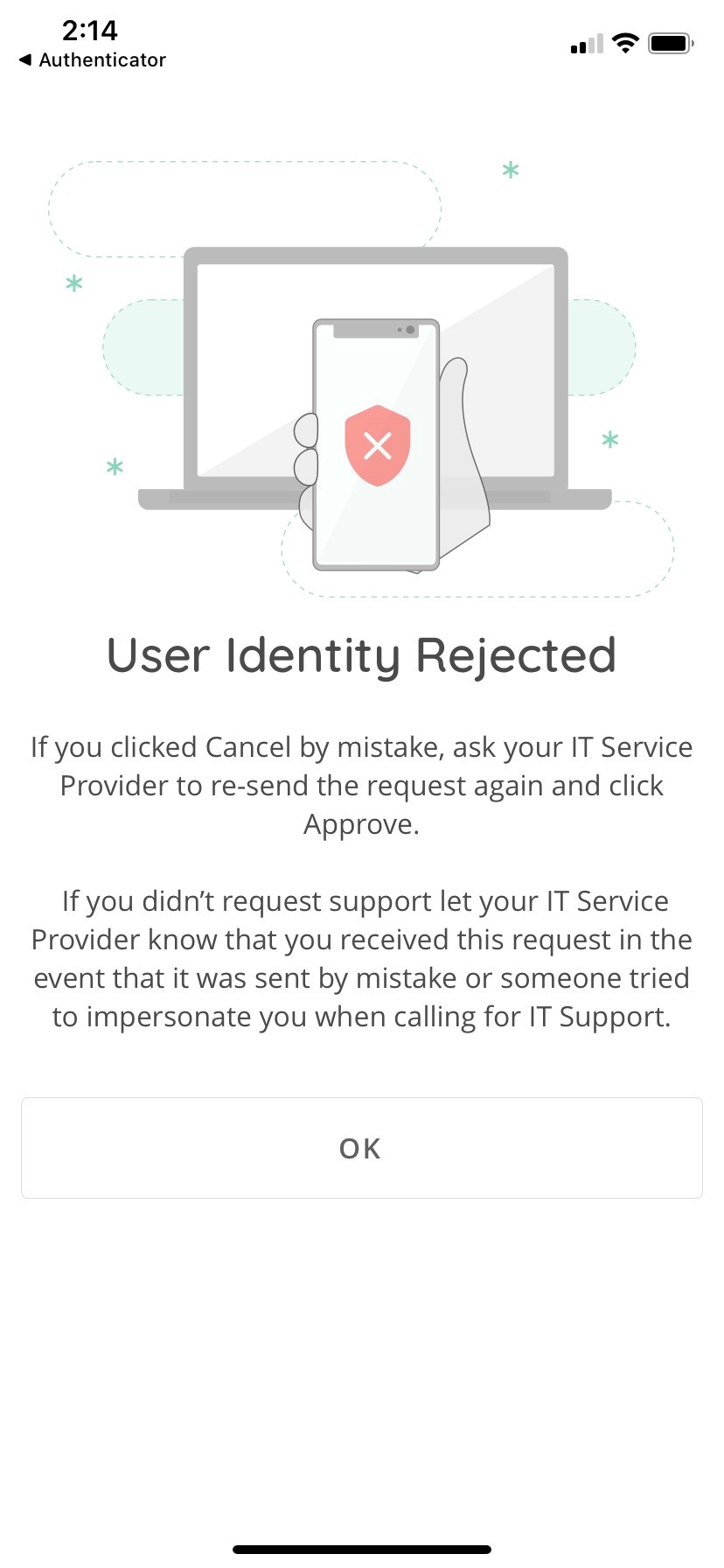 5. On the web portal the technician will receive the following confirmations depending on if the end-user clicked Approve with title User Identity Successfully Verified or Cancel with the title Unable to Verify Identity.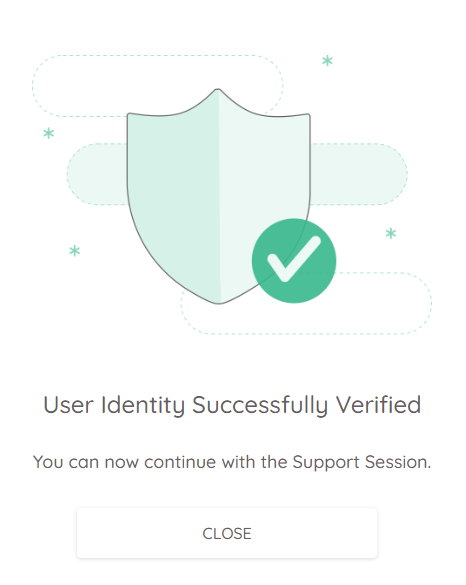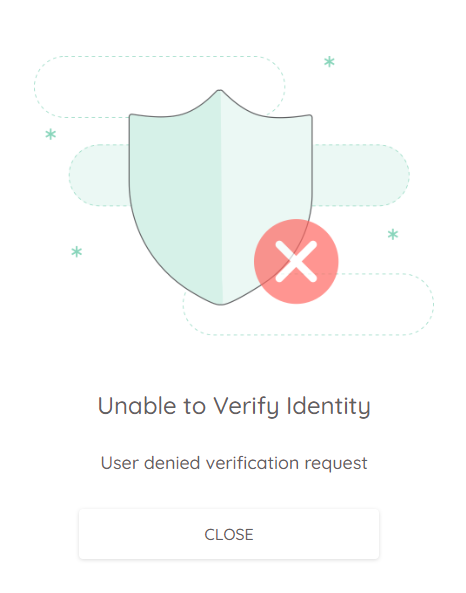 Note: Always ensure notifications in your browser are enabled for https://admin.getquickpass.com to ensure you can receive the confirmation back from the end user mobile app response.