Prerequisites
1. Click on the Customer you want to import users into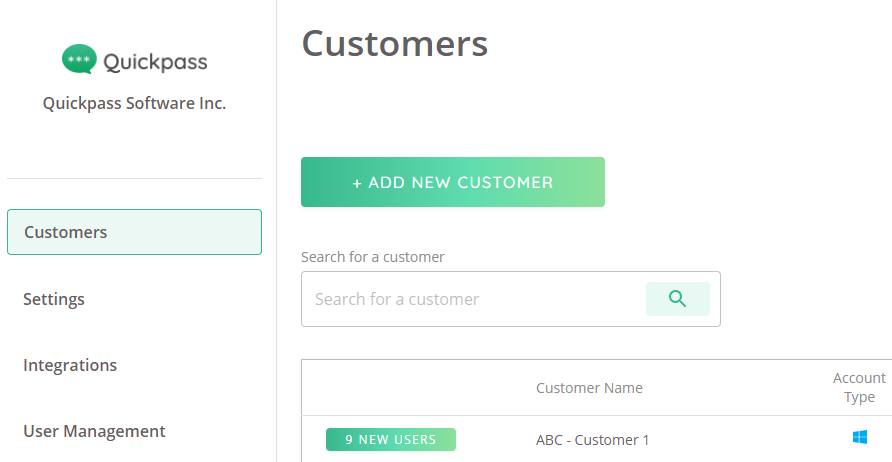 2. Click Import Users

3. Select the organizational unit (OU) you wish to import users from Active Directory.
***Skip this step if this is an Office 365 account type***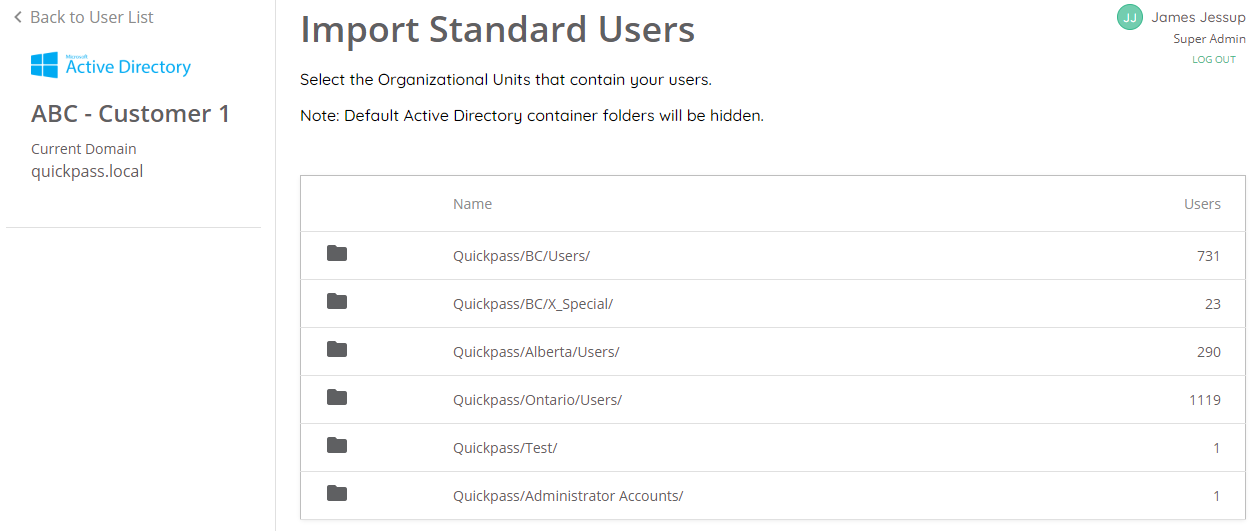 Note: Only the organization units that contain user objects will be displayed. Also, the following Active Directory container folders will be hidden.
Builtin
Computers
ForeignSecurityPrincipals
Keys
LostAandFound
Managed Service Accounts
Program Data
System
Users
NTDS Quotas
TPM Devices
4. Select the users you wish to import by clicking the check box beside the user.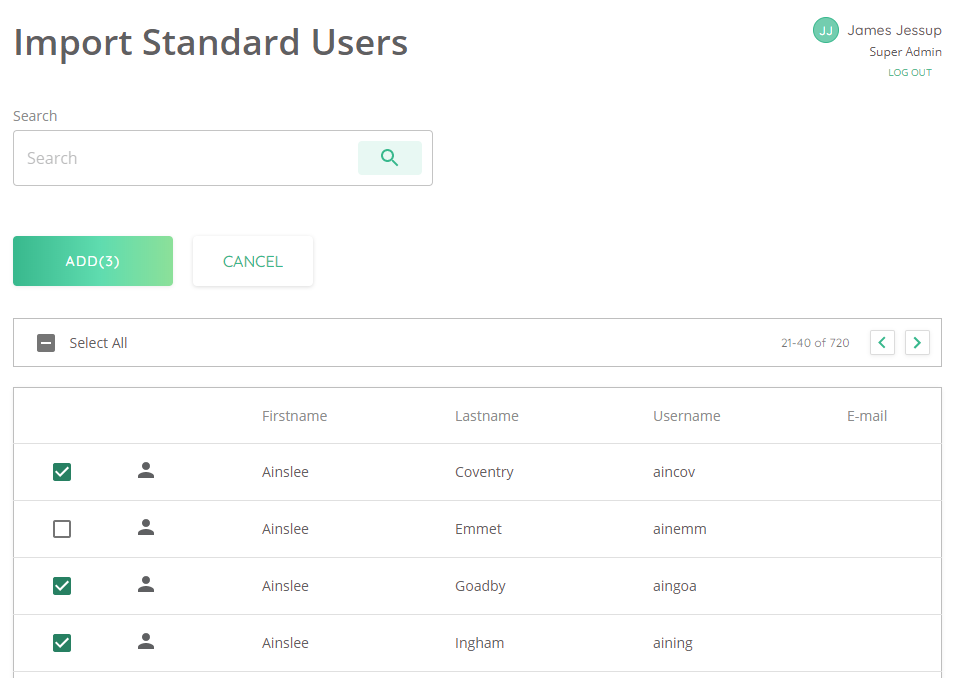 Note:
You can choose users individually or you can click Select All for all users shown on the page.
E-mail addresses listed in the E-mail address field for the user in Active Directory will be auto detected and imported into Quickpass. Users without an e-mail address will be required to be entered after the user is imported.
5. Once you have selected the users you wish to import click Add button to import into Quickpass.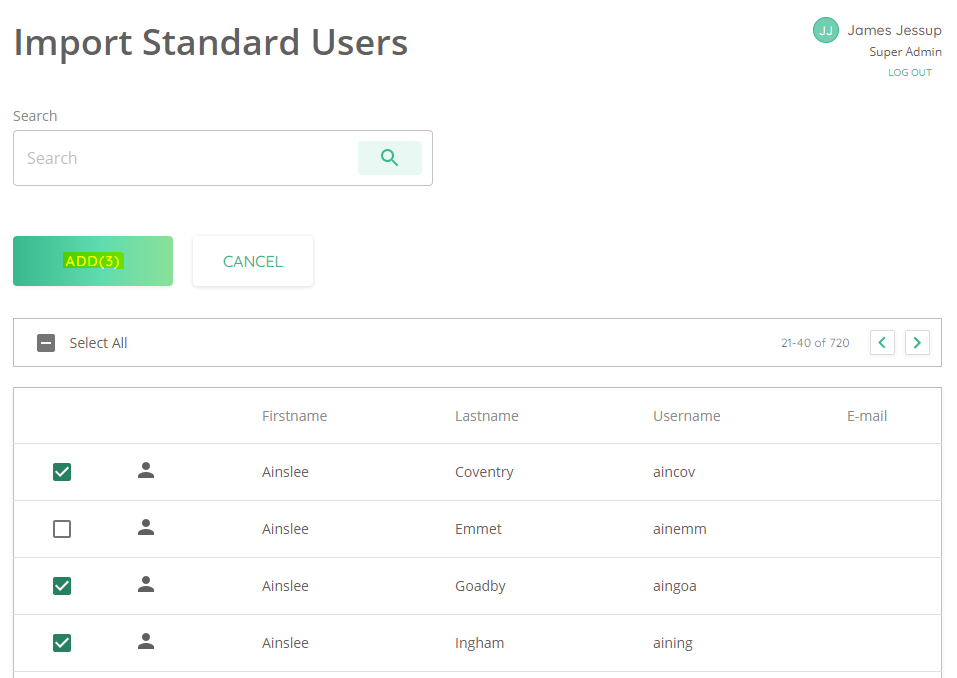 Note: The admin toggle switch is meant for Active Directory Administrator users that you do not plan on using the self serve app with but want to reset via the Quickpass Admin console only and auto update their ITGlue password entry if you use the ITGlue integration. 
6. Once you have imported the desired users the users will appear in the New Users tab. Click the New Users tab.

7. Make sure the users email address is correct in the E-mail address field. If the email address was not in Active Directory user object email field you will need to type the email address for the user then click tab or click in another are on the page to accept it.
Next Steps