Prerequisites
1. Click the Customer you wish to on-board users in the Customer screen. 

2. Make sure the Standard Users menu is selected on the left hand side. Then click the New Users tab along the top of the window.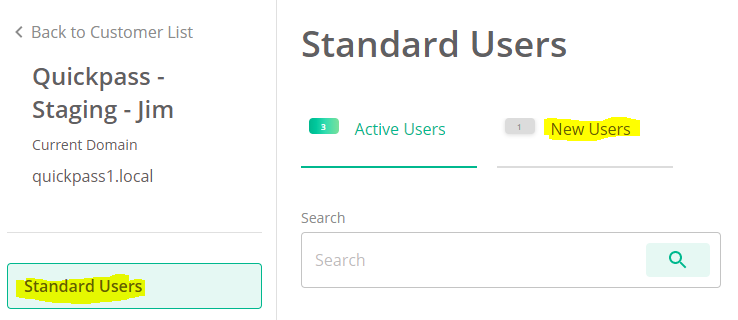 3. Make sure their is an email address entered for the user and that you click the toggle switch for Web User. This makes sure the user gets on-boarded as a web user and not as a mobile app user. You can also select multiple users to send the welcome email to at the same time. 

4. Send welcome email to the end user by clicking the three vertical dots on the right hand side then selecting Send Welcome Email. 

Note: After you send the welcome email for a user(s) the user will now appear under the Active Users tab. You will notice there is no mobile number showing at this time for the end user. This will appear after the user has registered their mobile number after they receive the welcome email. 

5. The users will now receive a welcome email from Quickpass with links to register their mobile number used for 2FA and to connect to the web app version of Quickpass. 
Click the link in the email to REGISTER PHONE NUMBER HERE to register the end user mobile number used for 2 form factor authentication.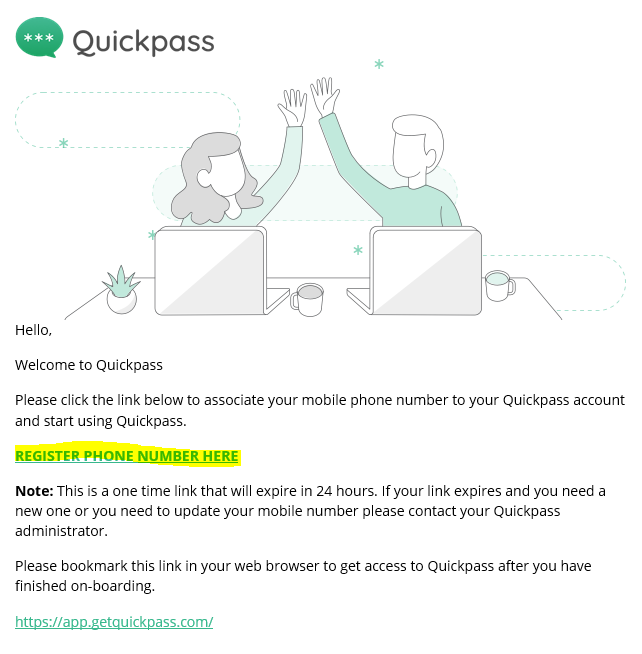 6. The end user must select their country on the left hand side to apply the correct dialing prefix for their mobile phone then enter their mobile number included area code. After entering the mobile number click send to submit the number to Quickpass.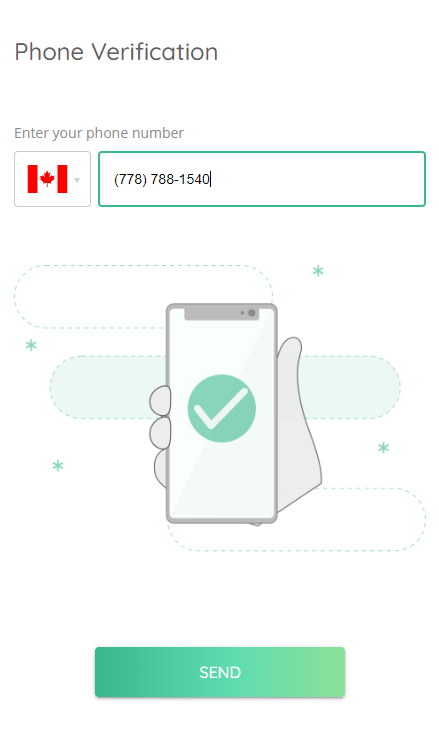 7. The end user will receive the 2FA code as an SMS message on their mobile phone and will need to type the code from the SMS code and click Verify when done.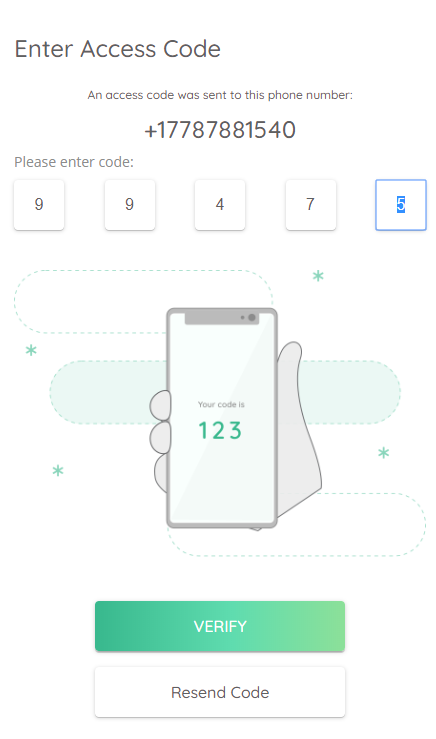 8. The code will be verified and the end user will get a confirmation that their Phone number has been verified.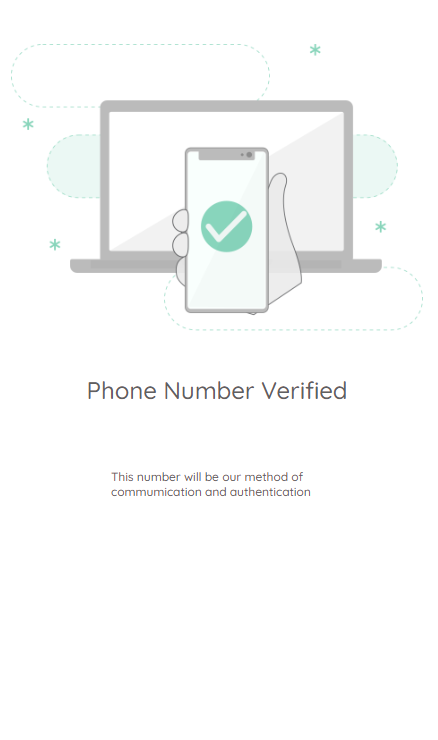 Note: The Quickpass Administrator will now notice that the end users mobile phone number will show in the Quickpass web admin console. 

9. The end user can now click the web app to login for the first time from the welcome email.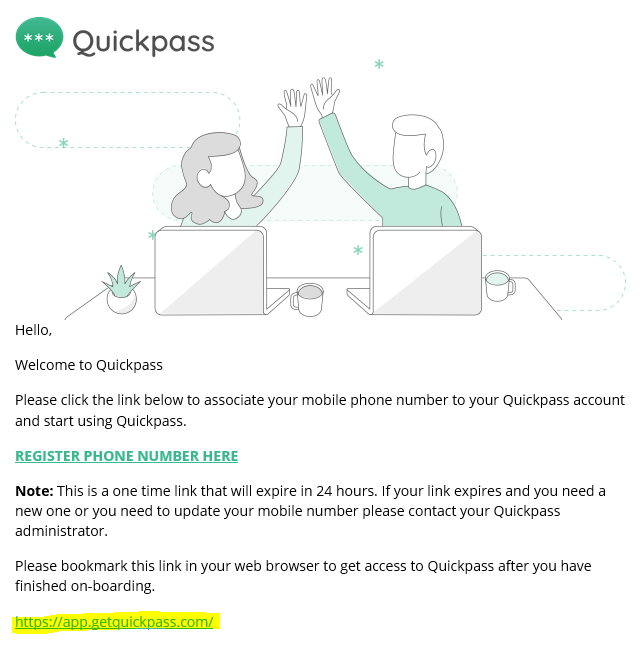 10. Enter the email address associated with your Quickpass account in the box provided and click Get Started when done.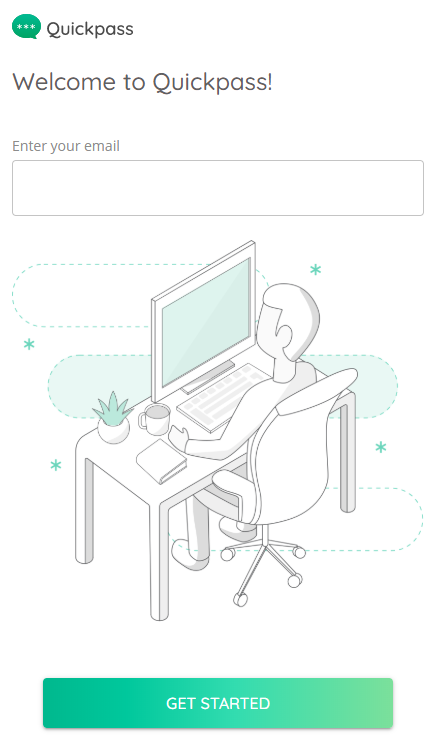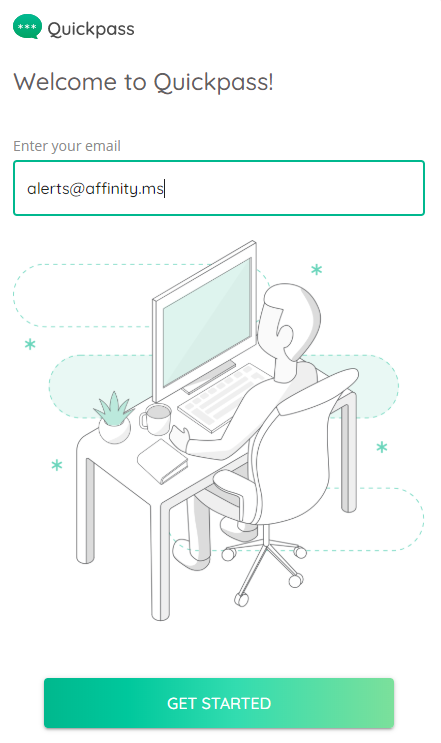 11. In the next screen you will see the last four digits of your mobile phone number used for 2FA SMS codes. For security purposes the full phone number is not exposed. Click Send to receive the 2FA code.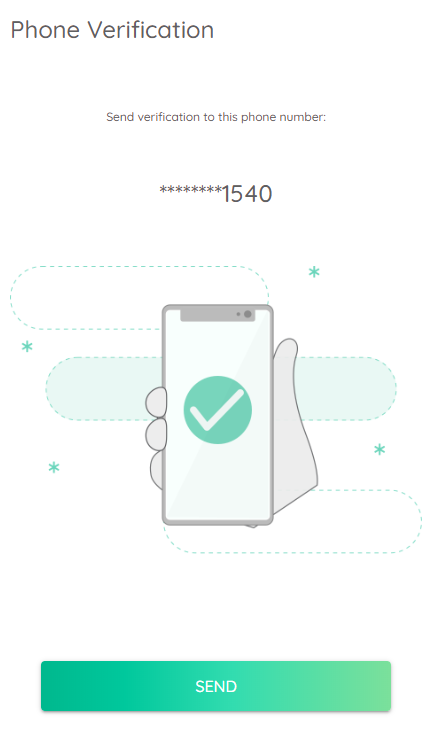 12. Enter the 2FA code received via SMS on your mobile phone. Then click Verify.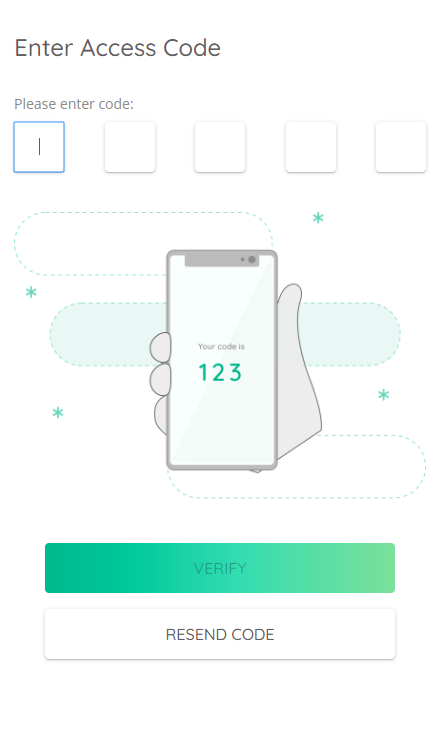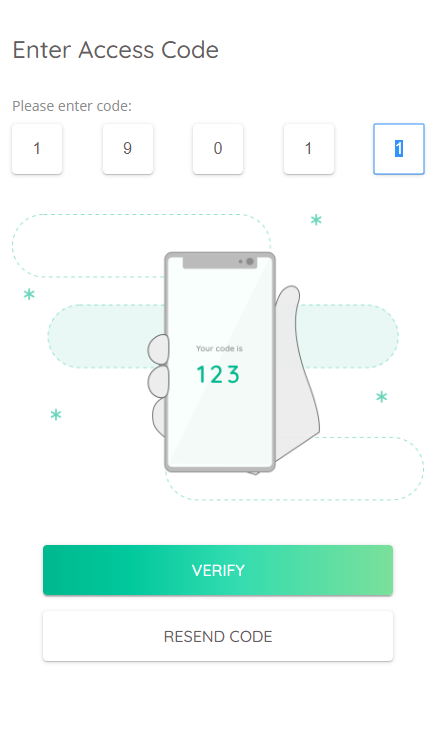 13. Once the 2FA has been verified you will be logged into the web app and can reset your password.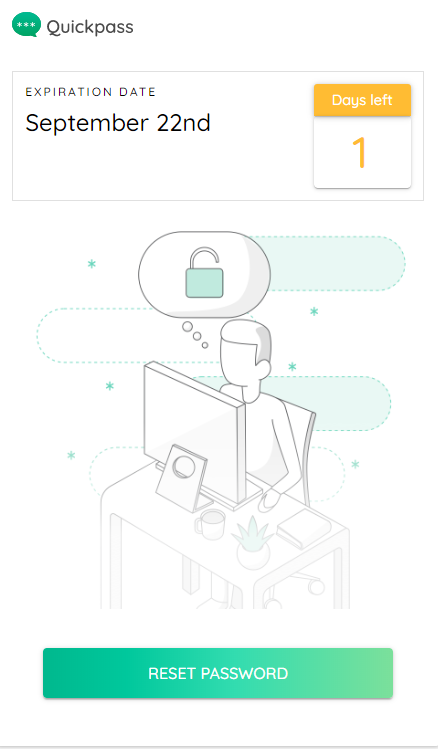 Next Steps