1. Login to the Quickpass web dashboard.
2. Navigate to the Quickpass customer where the end-user has an account under.

3. Click on the End-User Accounts Menu, locate the end-users account then click the right hand menu via the three vertical dots and select Send welcome e-mail.

4. The end-user will receive a new welcome email in their inbox. They need to click the Register Mobile Phone Number link.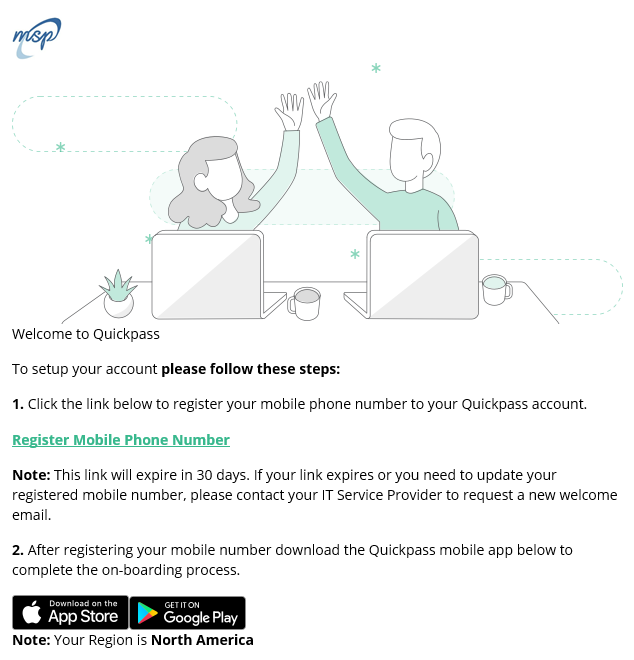 5. In the Phone Verification site select the country code from the drop down and enter the mobile number in the box provided.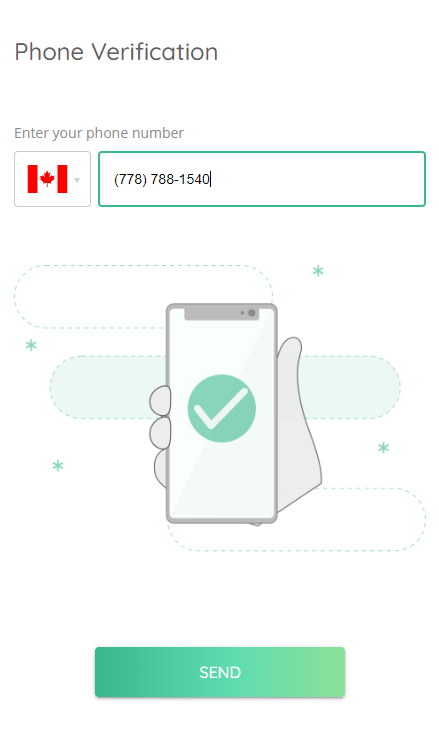 6. The end-user will receive the 2FA code as an SMS message on your mobile phone and will need to type the code from the SMS message and click Verify when done.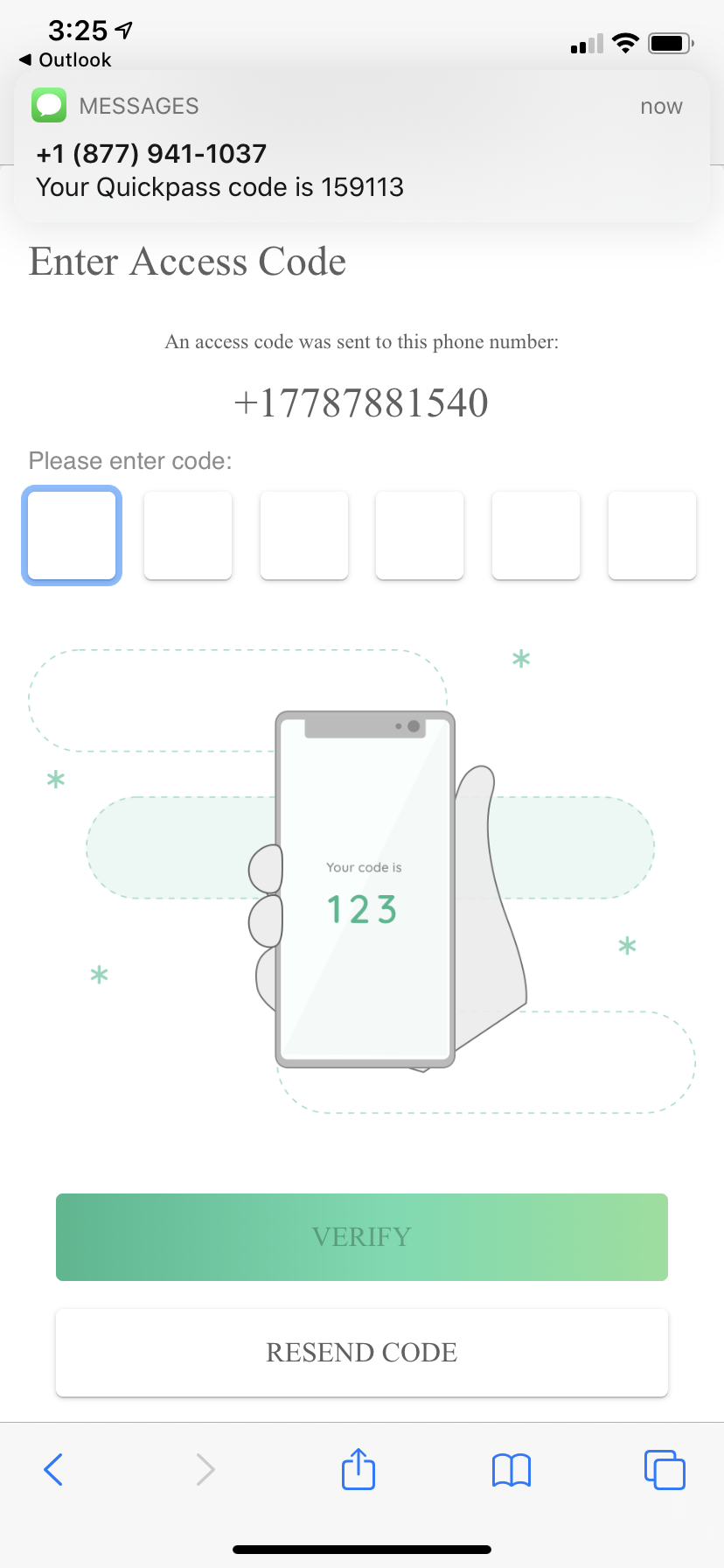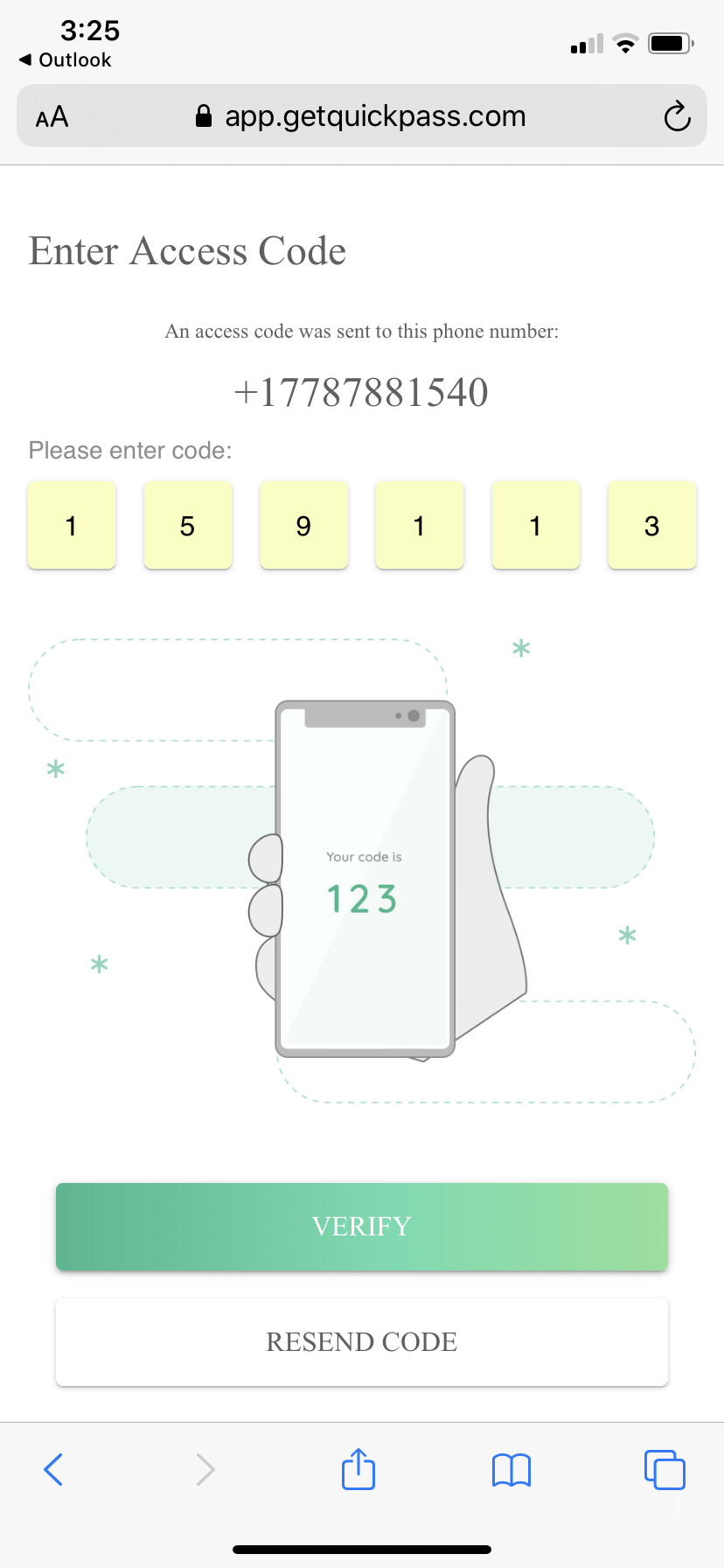 7. The code will be verified and you will get a confirmation that your Phone number has been verified.
If they already have the Quickpass mobile app installed or they use the self-serve web client they don't need to take any more action.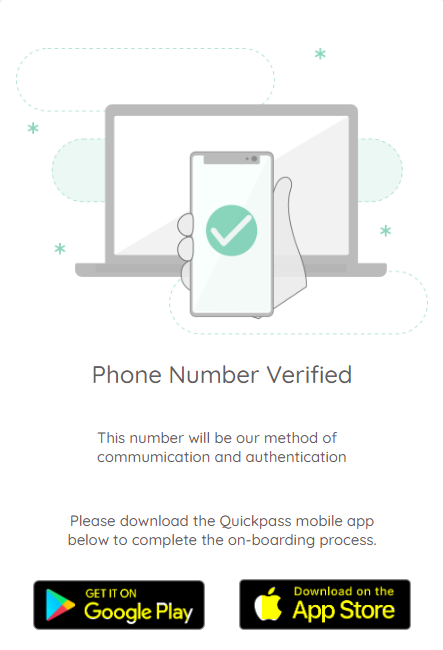 8. The updated mobile phone number will now show in the Quickpass web dashboard also.