Description of Issue
When you open the Quickpass mobile app you receive the warning message The service is currently unavailable.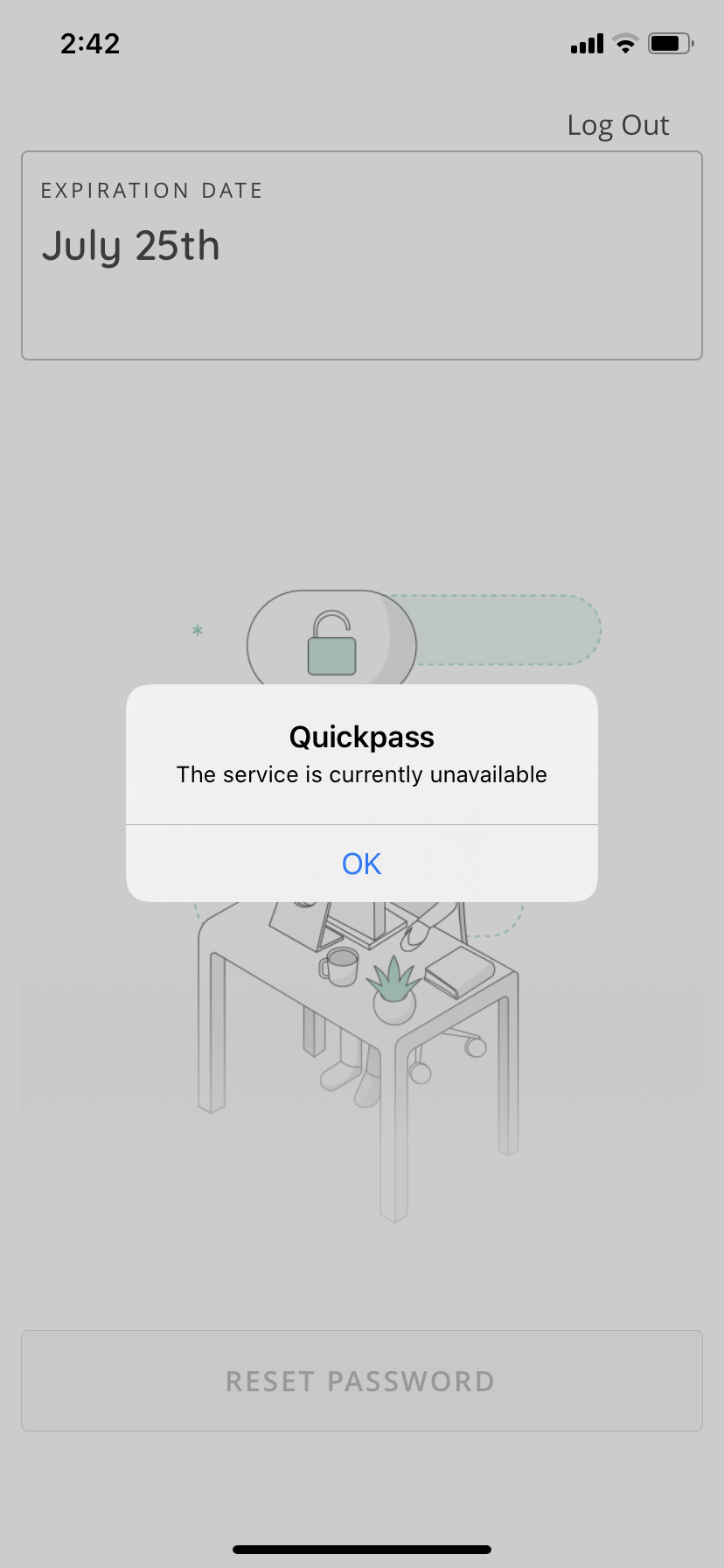 Cause
The cause of the issue is the Quickpass windows service on the server agent has stopped / crashed or the server is offline.
Resolution
- If the Quickpass Windows services has stopped then manually start the service
- If the Quickpass Windows service is running then restart the service
- If neither of the above worked restart the Active Directory Domain Controller if possible
- If restarting the server did not work or is not possible then generate a new server agent, download and update the server agent
- If the issue persists after trying the above steps contact Quickpass support by opening up a support ticket here https://support.getquickpass.com/hc/en-us/requests/new.