Pre-requisites
1. Login as a Super Admin to Quickpass at https://admin.getquickpass.com 
2. Once logged in click the User Management menu on the left hand side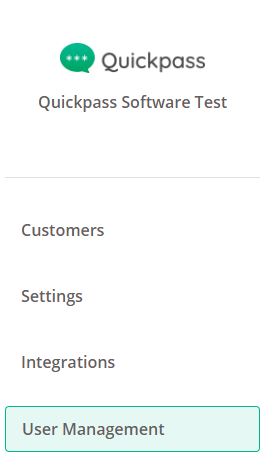 3. Click the three vertical dots to the right of the limited access delegated admin account you wish to edit the list of customers they have access to and select Edit Permissions option.

Note: You will only be able to edit permissions for delegated admins that do not already have access to all customers. If you wish to give full access to all customers you are better off deleting this account and re-creating it following the procedure outlined on this article https://support.getquickpass.com/hc/en-us/articles/360040722434-How-to-Setup-Additional-Quickpass-Admin-Accounts.
4. Select the additional customers you wish to give this delegated admin access to by clicking the check box beside them.
When done click the UPDATE button.