Pre-requisites
1. Login as the Primary or Super role to Quickpass at https://admin.getquickpass.com
2. Once logged in click the Login Management menu on the left hand side

3. Click the three vertical dots to the right of the login account you wish to change their role or their customer access and select Edit Permissions option.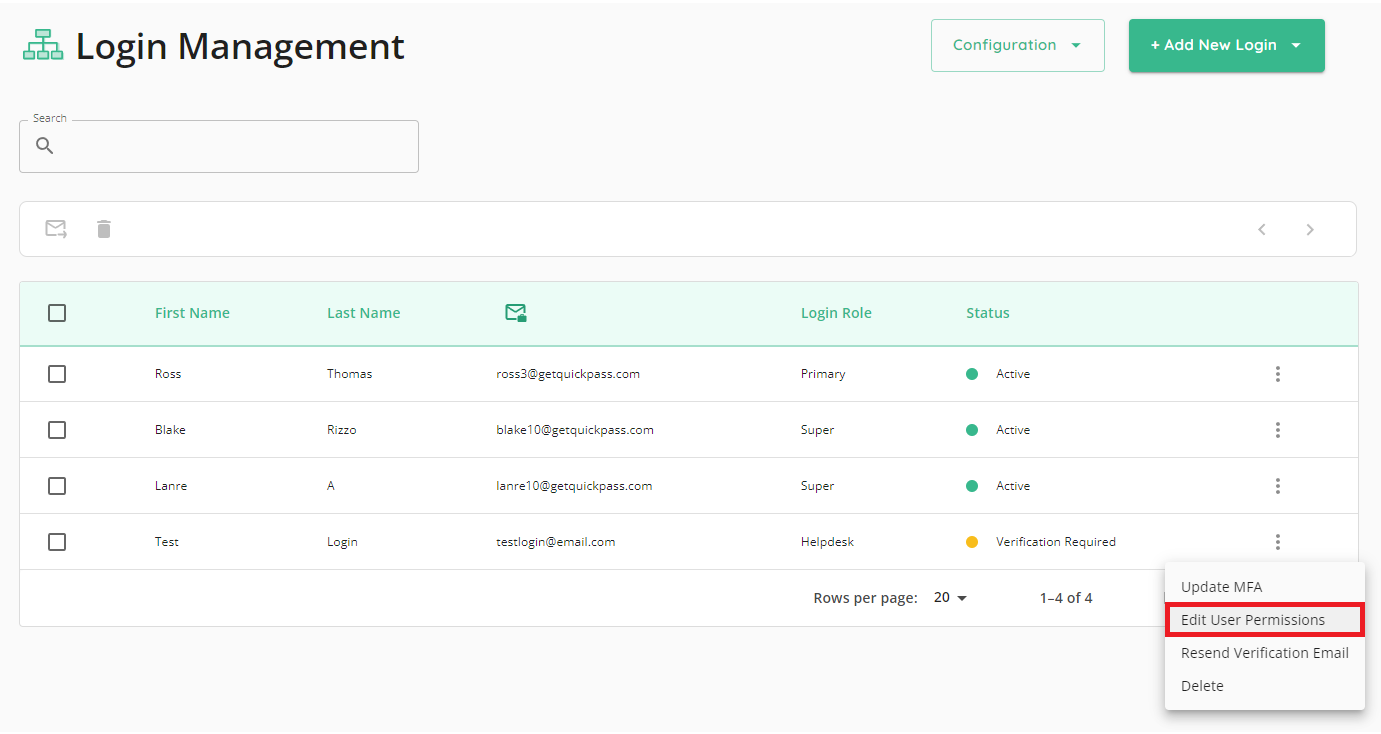 4. If you wish to change their login role select the new role. Otherwise skip this step.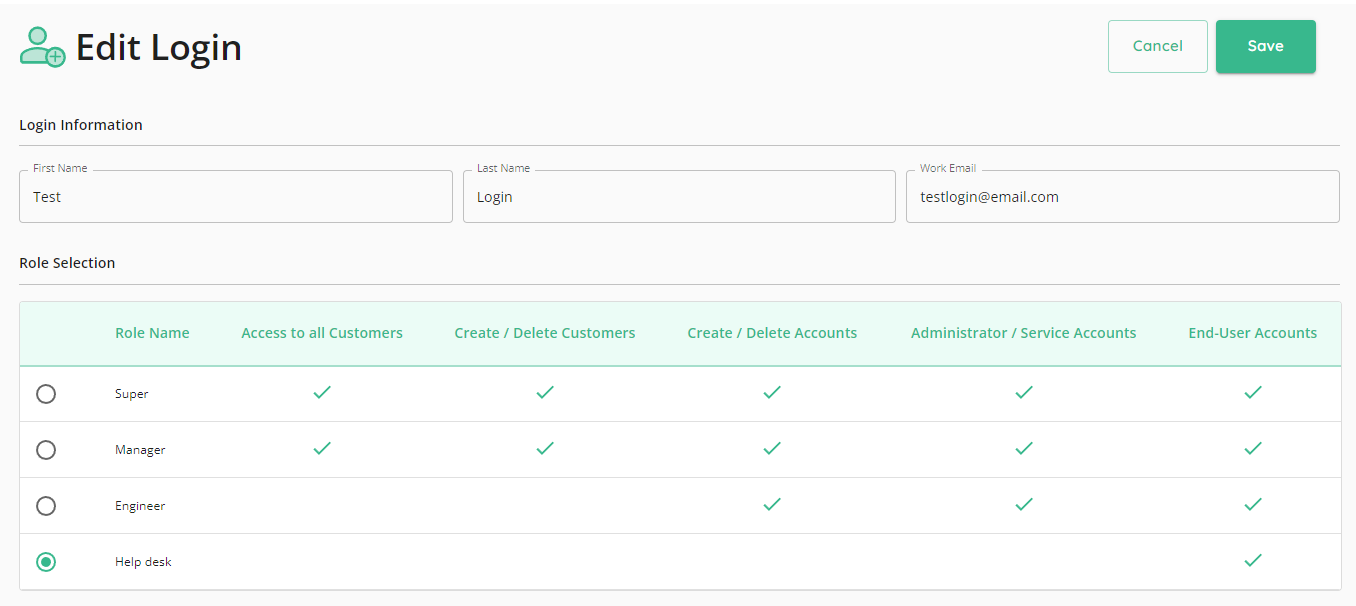 5. If desired change the customer access for the login if you selected the Engineer or Help desk roles you must then choose their Customer Access. You can either give them access to all existing and future Customers via the Full Customer Access check box.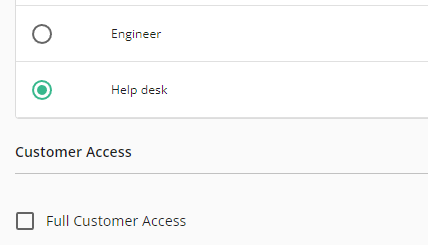 Note: If you selected the Super or Manager role skip this step.
6. If you want to selectively choose which customers the new Login will have access to, you can do so by individually selecting the checkboxes beside your customer name. You can also use the Select All Feature to select the entire list of Customers, and then deselect the ones you do not want that specific Login Role to have access to.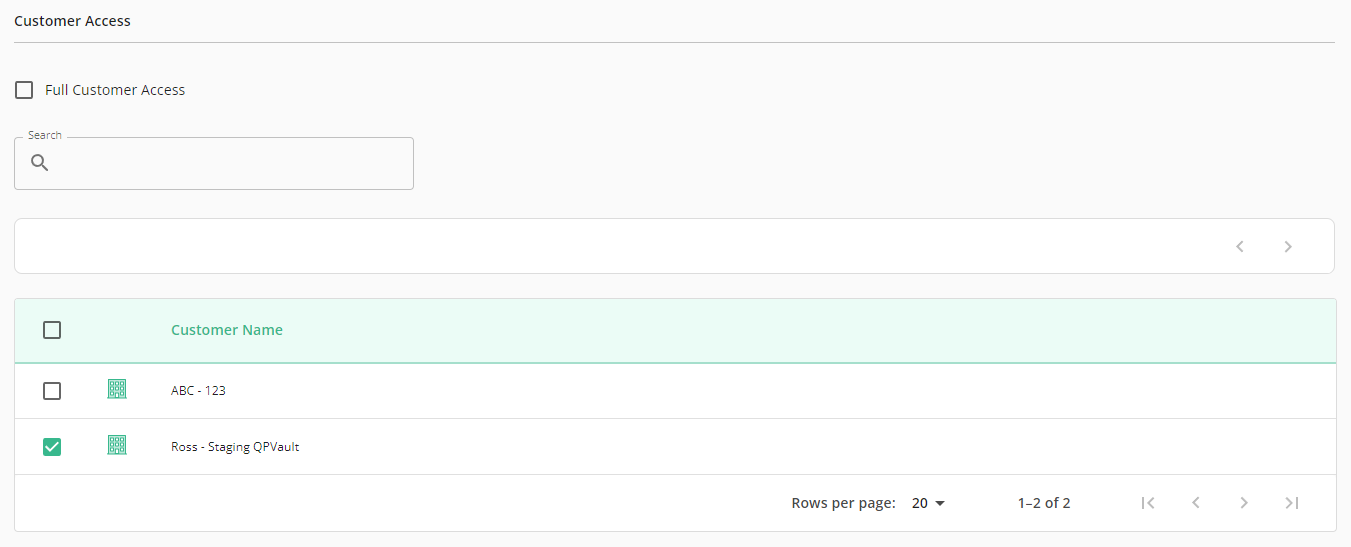 7. When done click the SAVE button at the top left of the screen.