Pre-requisites
You have a Primary or Super Login
Login is locked out of Tenant account due to losing MFA settings
1. Login as the Primary or a Super role to Quickpass at https://admin.getquickpass.com
2. Once logged in click the Login Management menu on the left hand side

3. Click the three vertical dots to the right of the login account you wish to Update MFA for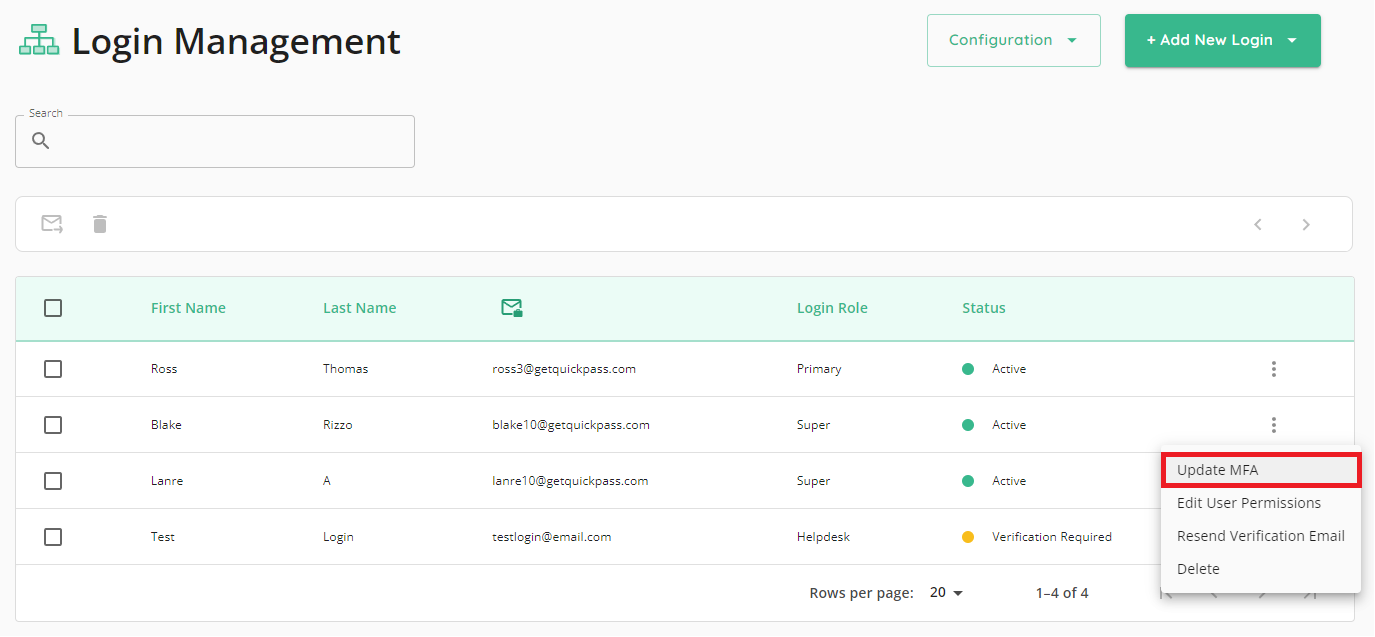 An email will be sent to the technician's whose MFA needs to be updated.
4. The following email will be received by the technician. They click the link to update their MFA.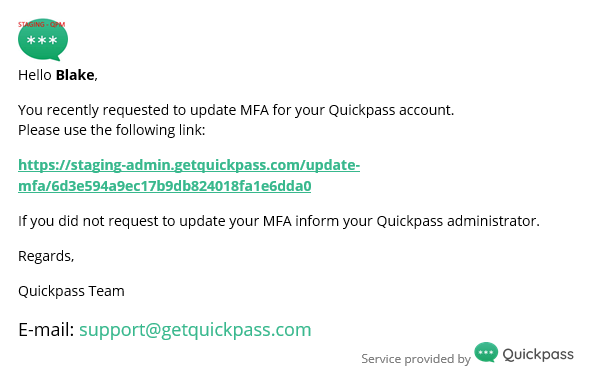 5. Once the site loads they can use their favorite Authenticator app to scan the QR code followed by entering the code from the Authenticator app. (Note - this MFA QR has been obscured for security reasons)
Click SAVE button when done.