Prerequisites
How to Reset your Password
How to Unlock your Account
1. Go to Self-Serve Web app login page using this link
North America Region: https://app.getquickpass.com
Europe Region: https://eu-app.getquickpass.com
If you received an alert via SMS that your password is about to expire, has expired or your account is locked the link for the web app will be included in the SMS message.



Note: If you had previously logged into the web app and your session has timed out you will be re-directed to the session expired page. If this happens click the GO TO LOG IN. Login sessions will expire after 5 minutes.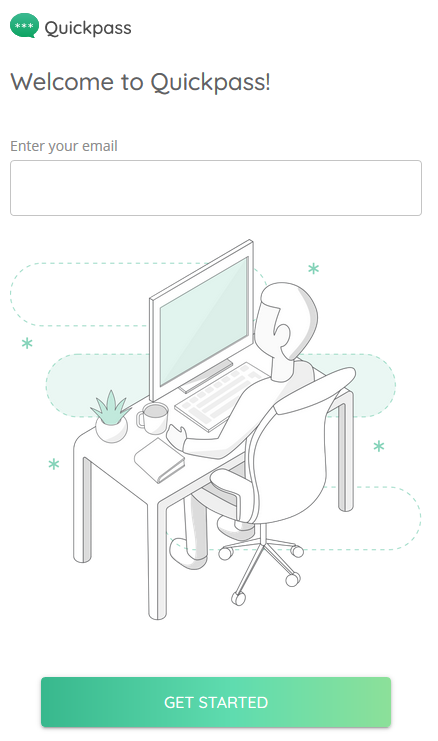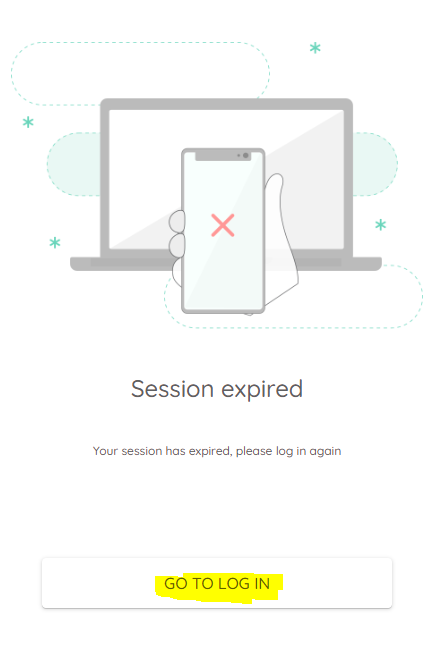 2. Type in the email address associated with your Quickpass account in the box provided. Then click GET STARTED button.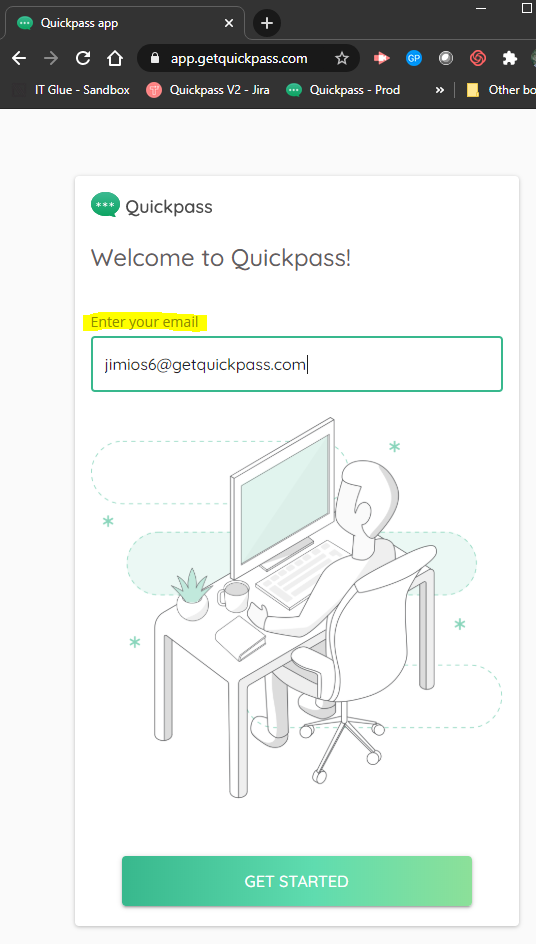 3. In the following screen the web app will show you the last four digits of the mobile number your account is registered with to send temporary passphrase codes. Click the Send button to receive the temporary passphrase code. For security purposes the full phone number is not exposed.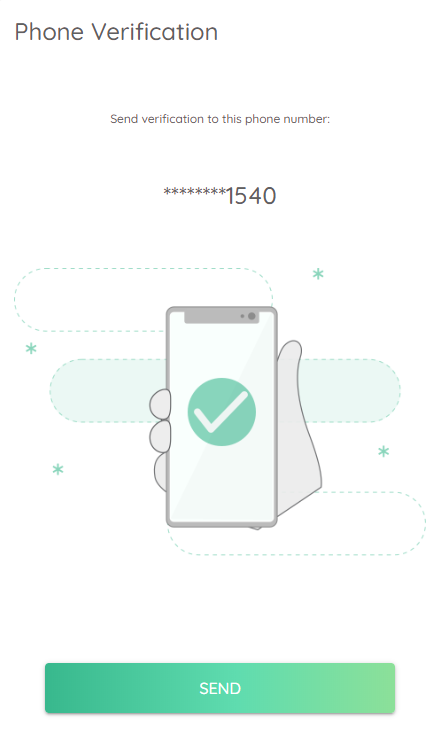 4. You will receive the temporary passphrase code via SMS on your mobile phone and you can copy the passphrase code from iMessage in iOS or from Messages in Android and paste the passphrase code in the Enter Temporary Passphrase Code box provided. Alternative, you can type the passphrase code in. Once complete click Verify.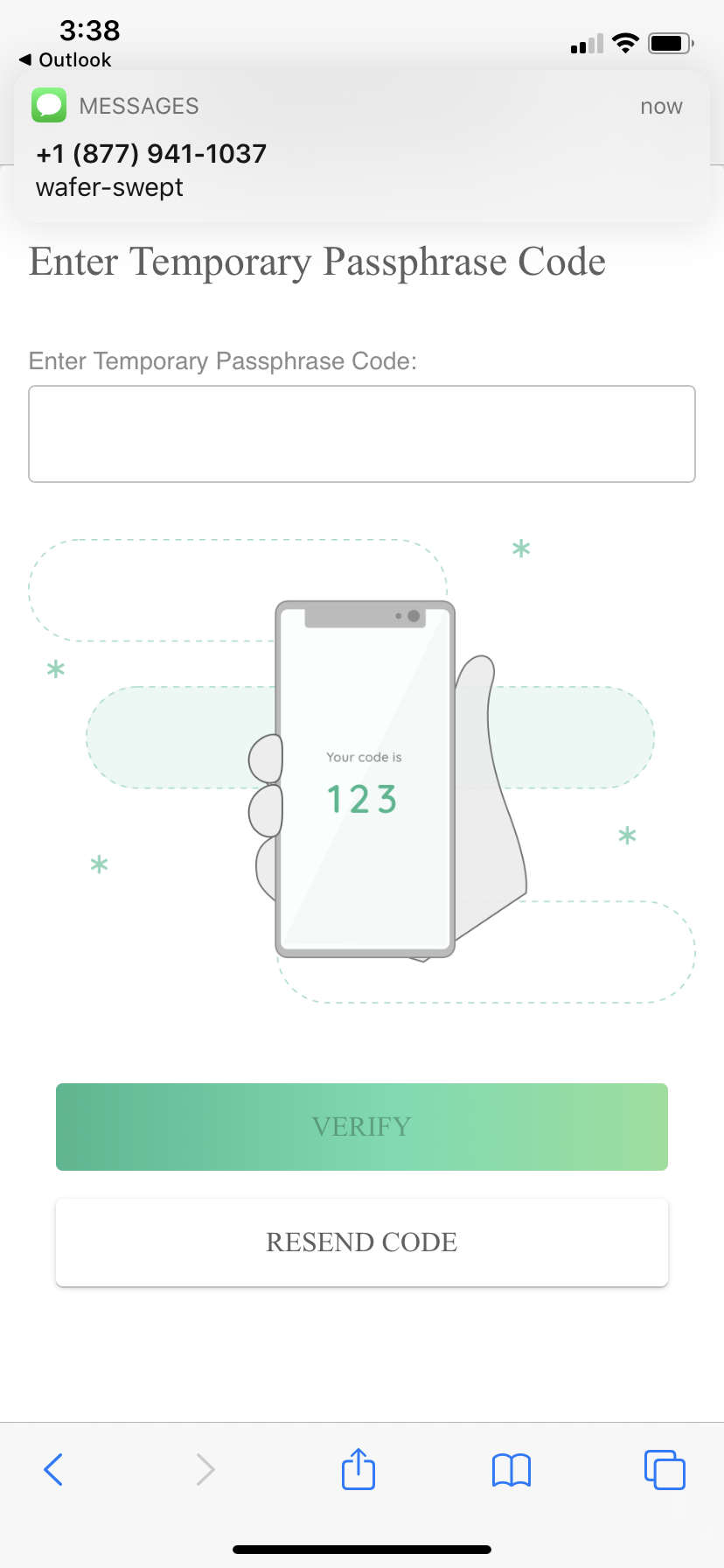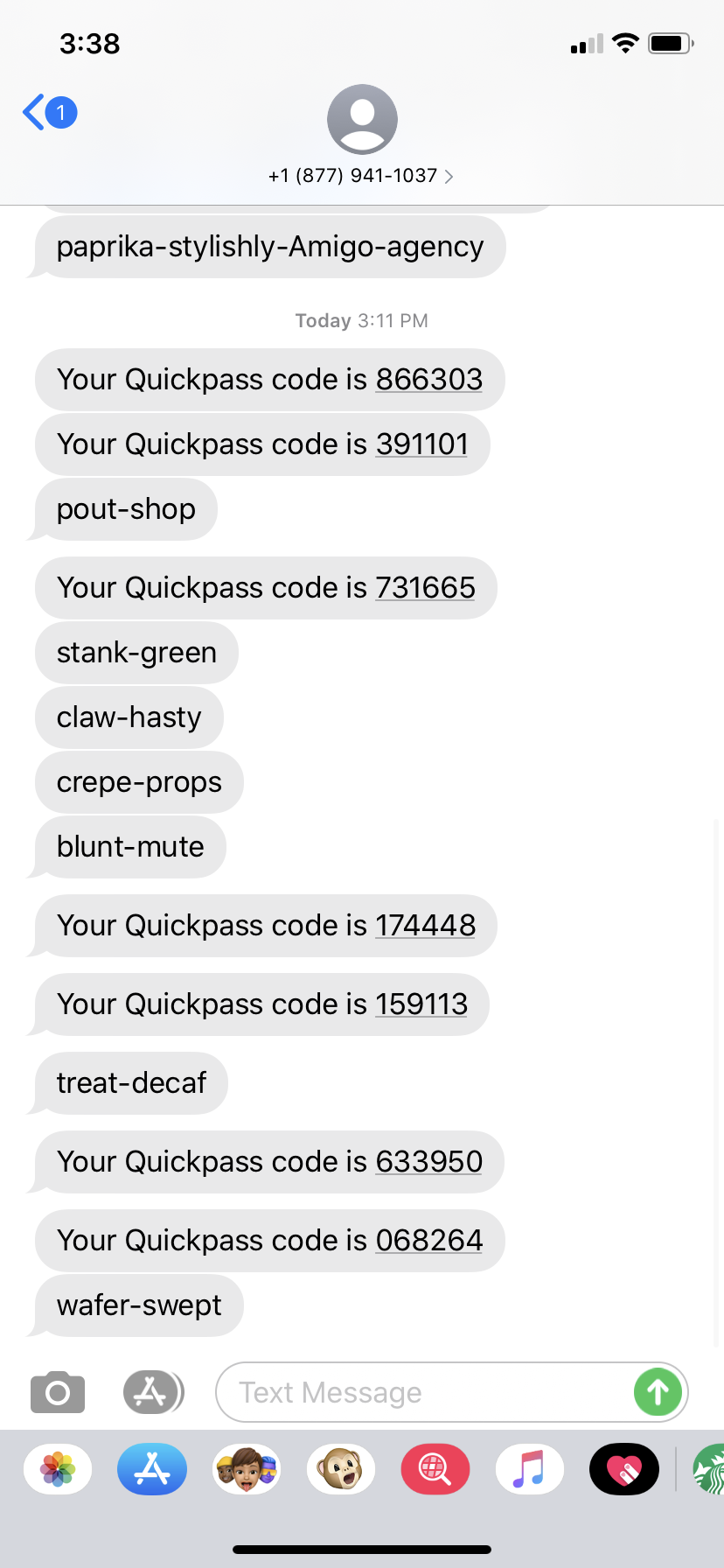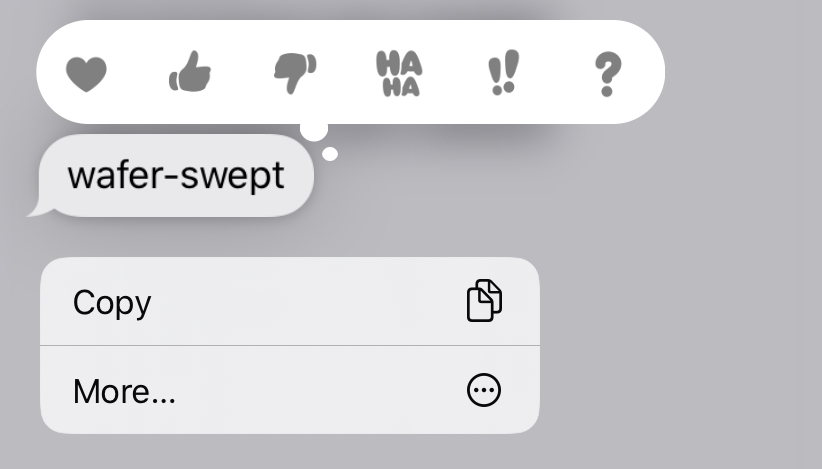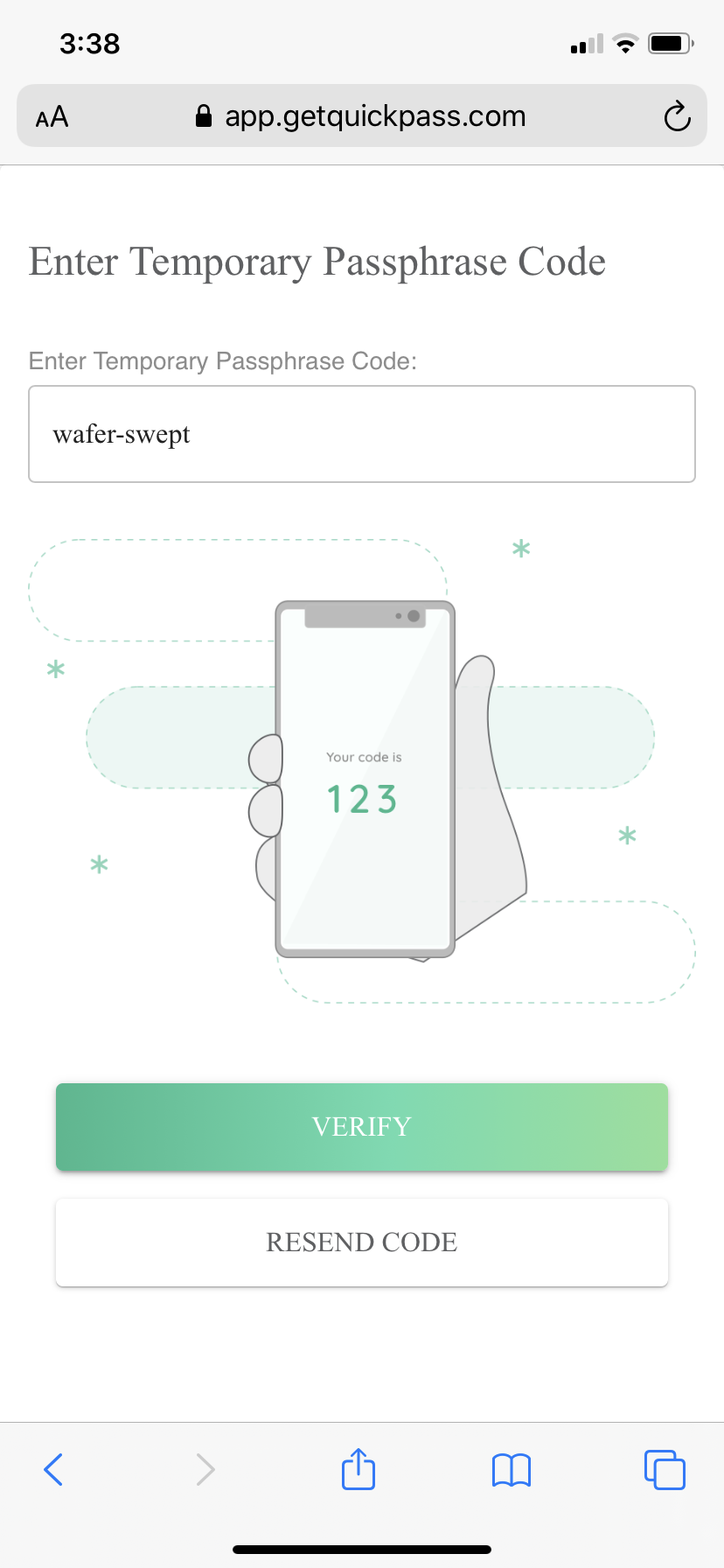 Password Reset
5. To reset your password click the RESET PASSWORD button
If your account is locked go to Account Unlock section.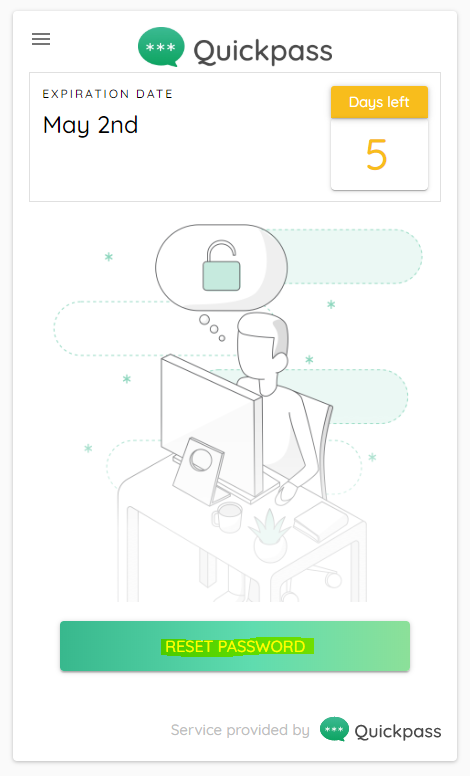 6. Type in your new password in the Enter the new password box then click the CHANGE PASSWORD button. Refer to the Password generation rules for details of your companies password policy.
Note: If you enter a password that does not meet the password policy settings of your company you won't be allowed to change your password.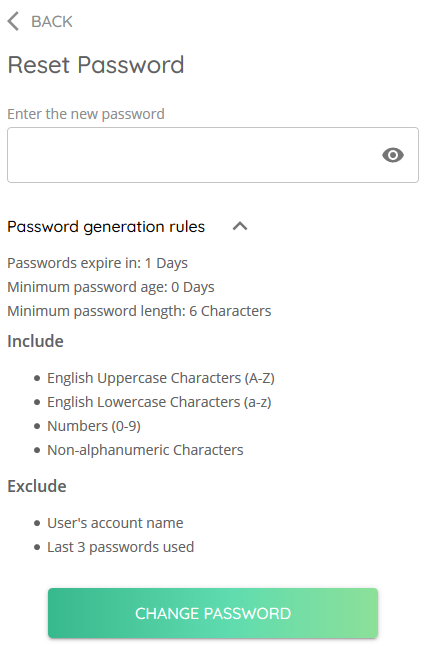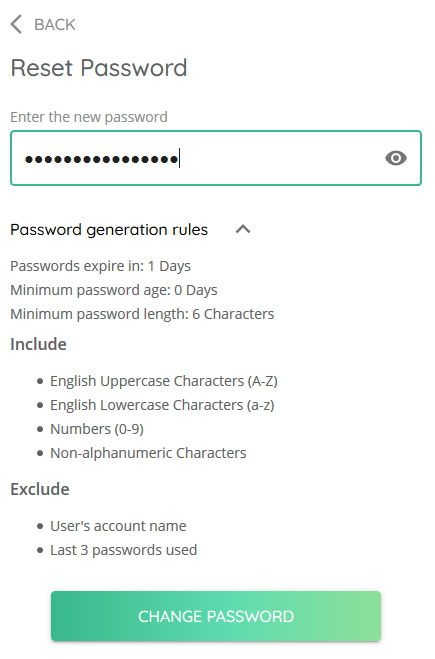 Your password will be changed right away and show you this confirmation screen. You can now log back into your computer with the updated password.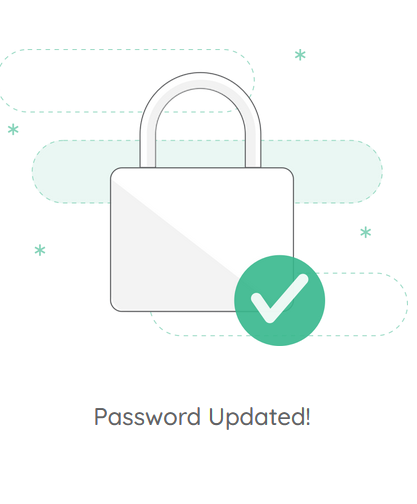 Account Unlock
5. Click the UNLOCK ACCOUNT button to unlock your account.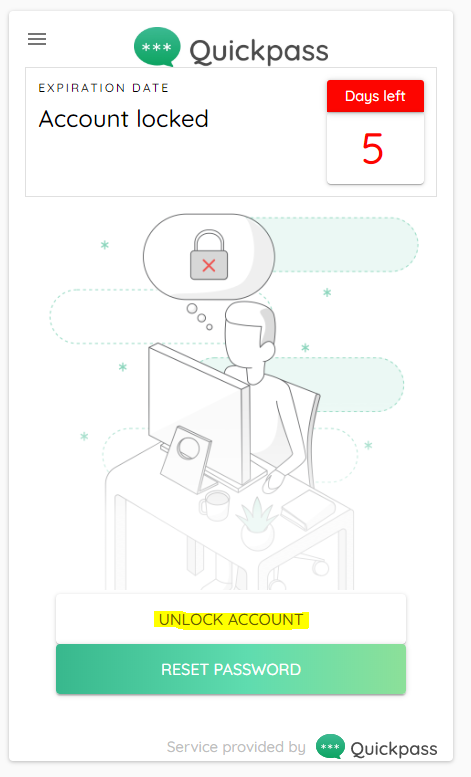 6. At the confirmation screen click GOT IT.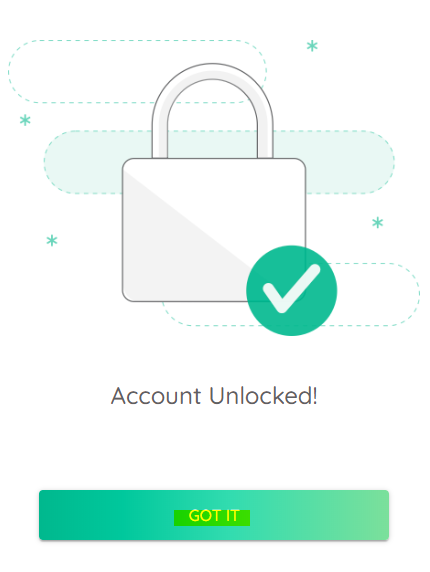 7. You will return to the main screen of the app where you can reset your password also if you need to. Return to the previous section Password Reset for the instructions.