Description
To export the status of self-serve accounts at all customers.
Instructions
1. On the main page of the Quickpass dashboard click the Reports Menu on the left hand side.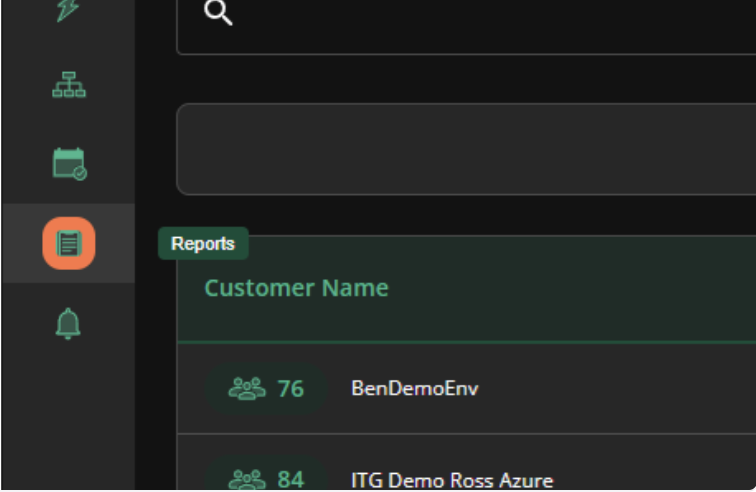 2. In the Reports menu click the "Download CSV file" on the right hand side of the Self-Serve ->
Export self-serve and status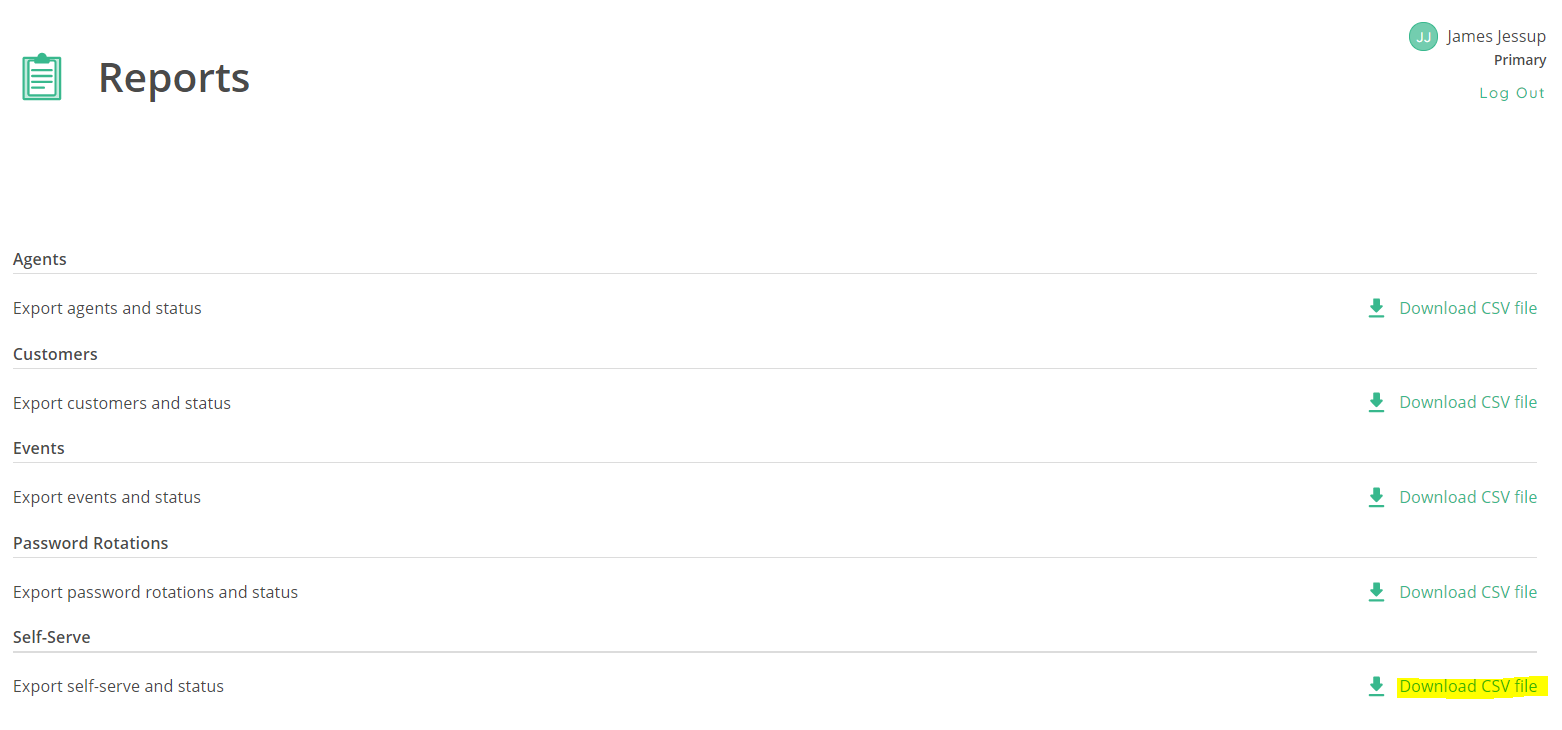 3. Save the csv file to the desired location on your computer.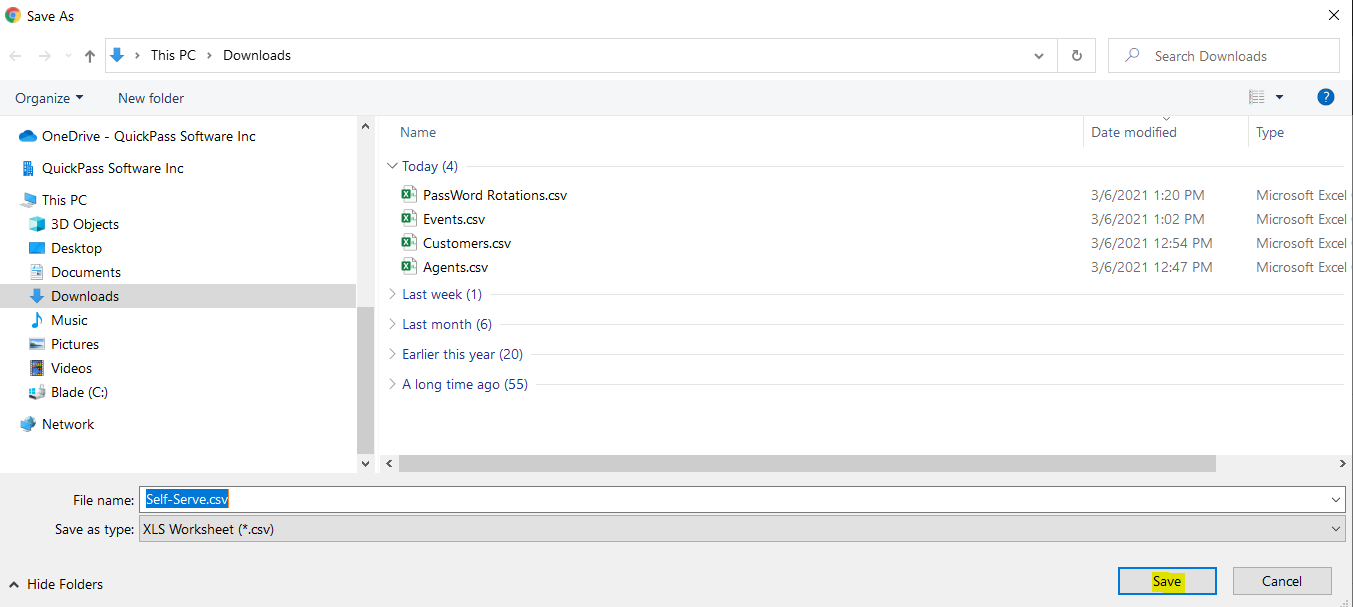 4. Once downloaded open the csv file.