Description of Issue
When installing the server agent the installation ends with the following error.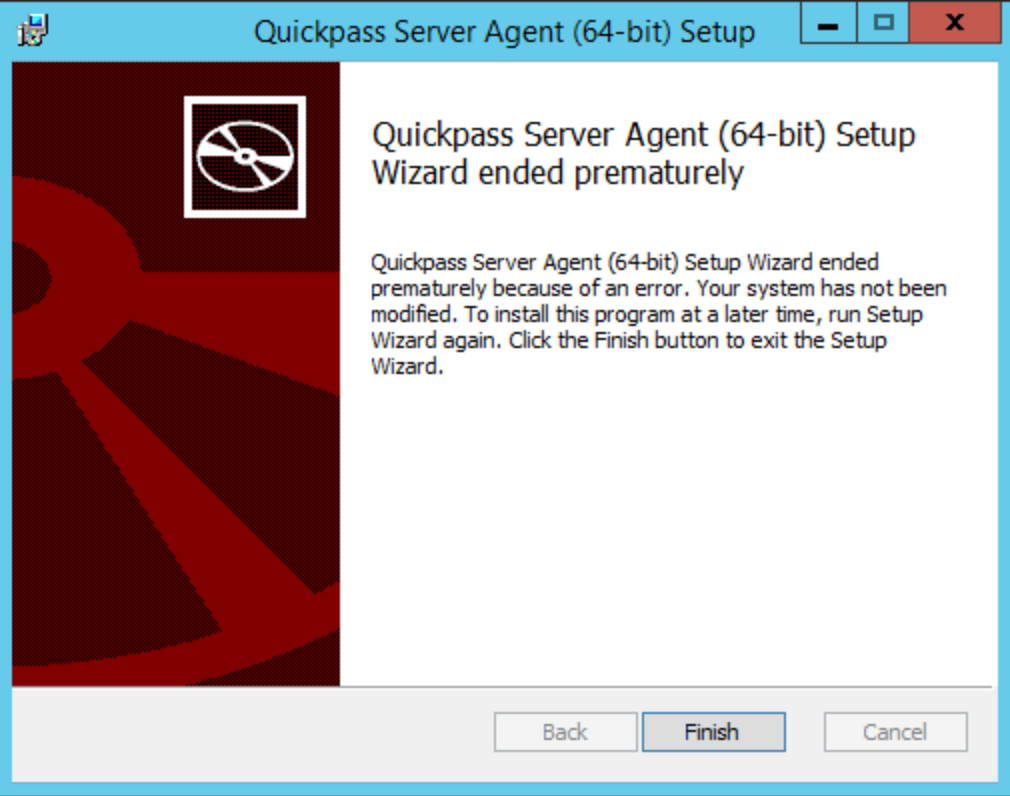 Cause
The installation fails due to a pending reboot after the installation of Windows updates on the server.
Resolution
Reboot the server to complete the install of recent Windows updates then restart the installation of the Quickpass agent.