Description
This article will walk you through through the steps needed to manually import a Service Account for password rotation.
Looking for how to manually import other account types?
How to Manually Import End User Accounts
How to Manually Import Local Admin Accounts
Pre-requisites
Install the Quickpass agent on one of the following systems
You have accounts that you use for Windows Services and/or Scheduled tasks that you wish to schedule a password rotation.
Instructions
Step 1: Select the desired customer that has the Service Account you want to import

Step 2: Click the Service Accounts icon on the left hand navigation bar

Step 3: Click the Add Accounts dropdown and select Manual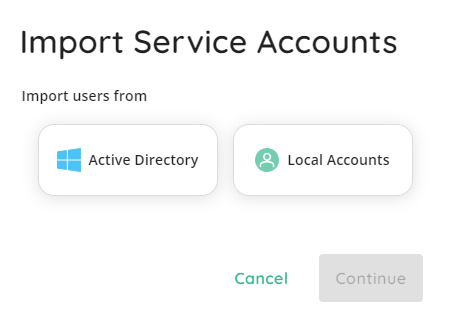 Import a Active Directory account
Step 5: Select the Organizational Unit which contains the Service Account you want to import

Step 6: Check the box of the Account(s) which you want to import and then click Add

Step 7: If desired, enable auto rotation for the newly added account(s)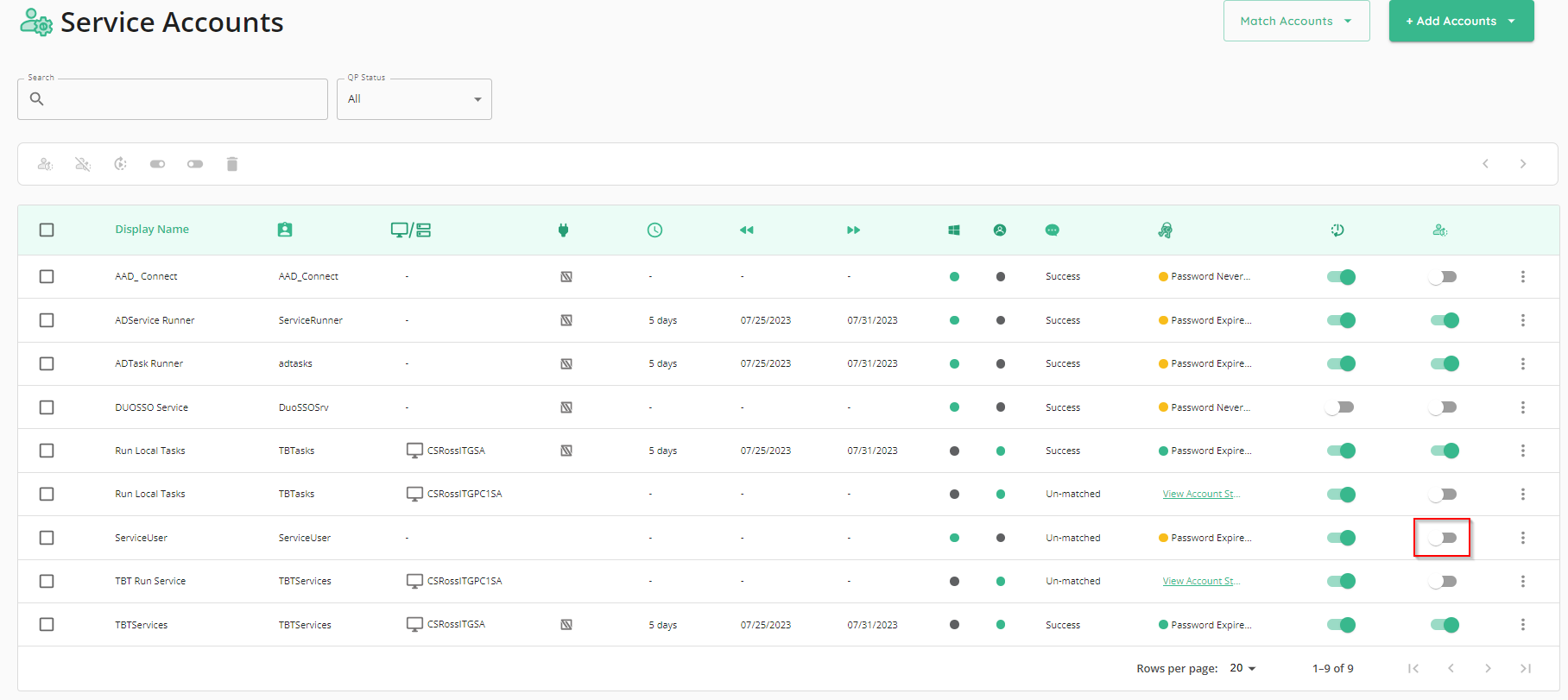 Import a Local Account
Step 5: Select the Agent (Computer) which contains the Service Account you want to import

Step 6: Check the box of the Account(s) which you want to import and then click Add

Step 7: If desired, enable auto rotation for the newly added account(s)