Description
If you need to track an Event that occurred on a Windows Server or workstation that has a Quickpass agent installed you can review the Quickpass Events event log within the Windows Event Viewer management snap-in.
Instructions
1. Login to the server or workstation that has the Quickpass agent installed.
2. Open up the Control Panel folder from the Windows Start menu
3. Open the Administrative Tools folder within the Control Panel folder

4. Open the Event Viewer in the Administrative Tools folder

5. In the Event Viewer expand the Applications and Services Logs and select the Quickpass Events log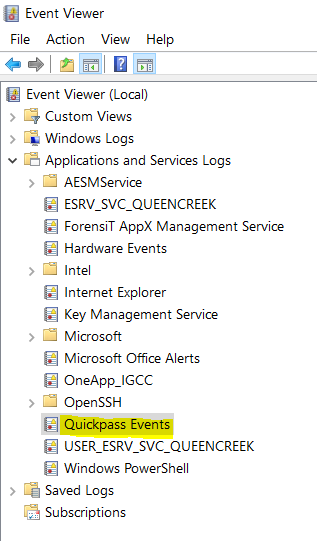 6. Browse event log to locate the log entry you were searching for.