Description of Issue
When importing from the import users screen no Organizational Units show to import from.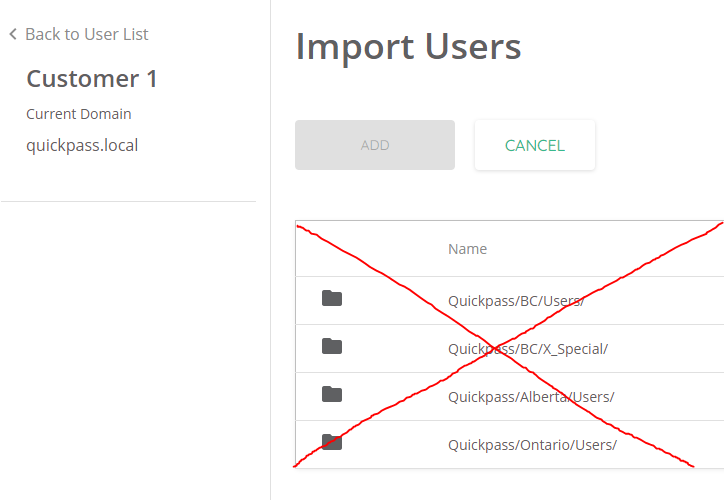 Cause
Quickpass intentionally hides the following default Active Directory container folders which contain default system objects.
We also hide Organizational Units (OU) that do not contain user objects to simplify the list of OUs to select.
Microsoft best practices also advise to create an OU with the name of the company followed by locations and a sub OU folder for Users.
The following Active Directory container folders will be hidden

.
Builtin
Computers
ForeignSecurityPrincipals
Keys
LostAandFound
Managed Service Accounts
Program Data
System
Users
NTDS Quotas
TPM Devices

Resolution
Create a new Organizational Unit with the name of the company
Create a sub OU for the location if applicable
Create a sub OU for Users
Move your Users into the appropriate Users OU for the location that they are working at
Go back to the Import Users screen to select one of the newly created OU's that contain your customers users.