Prerequisites
Match Autotask Accounts to Quickpass Customers
1. Login to the Quickpass dashboard at https://admin.getquickpass.com (North American Datacenter) or https://eu-admin.getquickpass.com (Europe Datacenter) with either the primary or super login role.
2. Click the Integrations menu on the left hand side.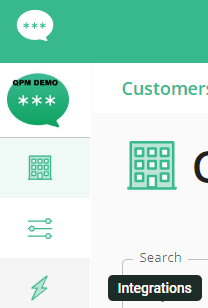 3. In the Integrations menu click the Autotask option.

4. Click the "Match Customers" button in the top right hand side of the screen.

5. In the pop up window choose the company types and statuses you wish to fetch for matching with Quickpass Customers.

6. You'll now be presented with a list of Autotask and Quickpass customers, and you'll have 2 options for matching, which are detailed below.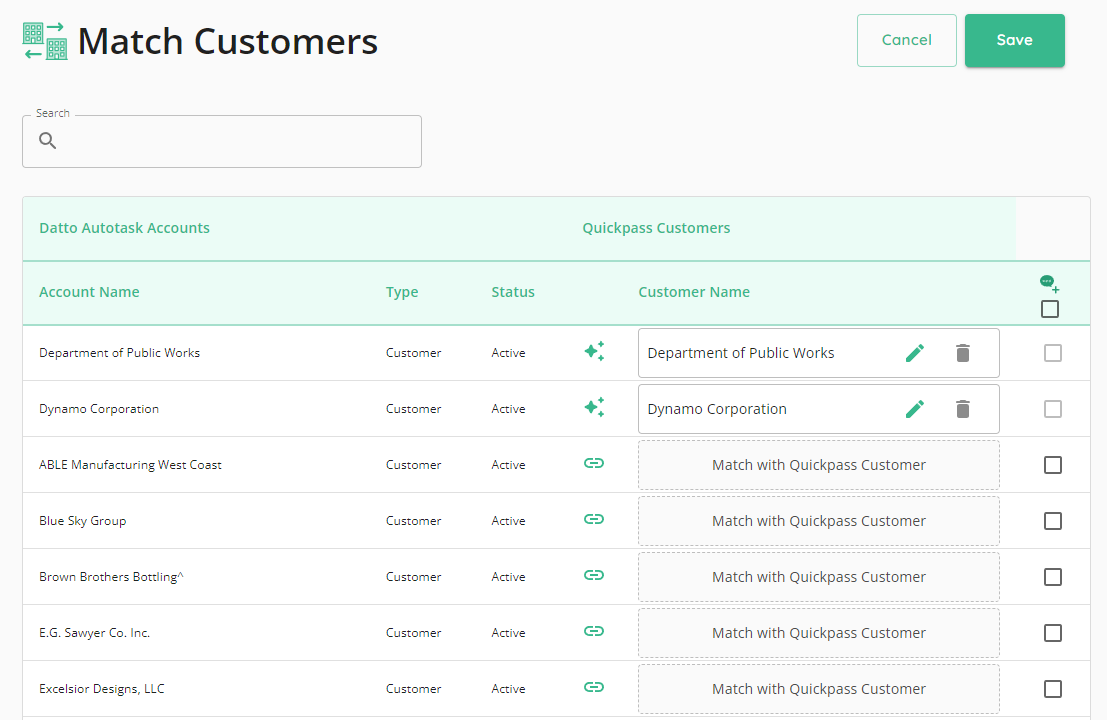 Option 1 (Auto Match)
The line items that have a 3 star icon on them have been automatically matched, meaning, you have a customer in Quickpass that is an exact-spelling match in Autotask. For auto-matched accounts, you can simply click Save to match them.
Note: This is most useful if you had already imported your IT Glue or Hudu organizations into Quickpass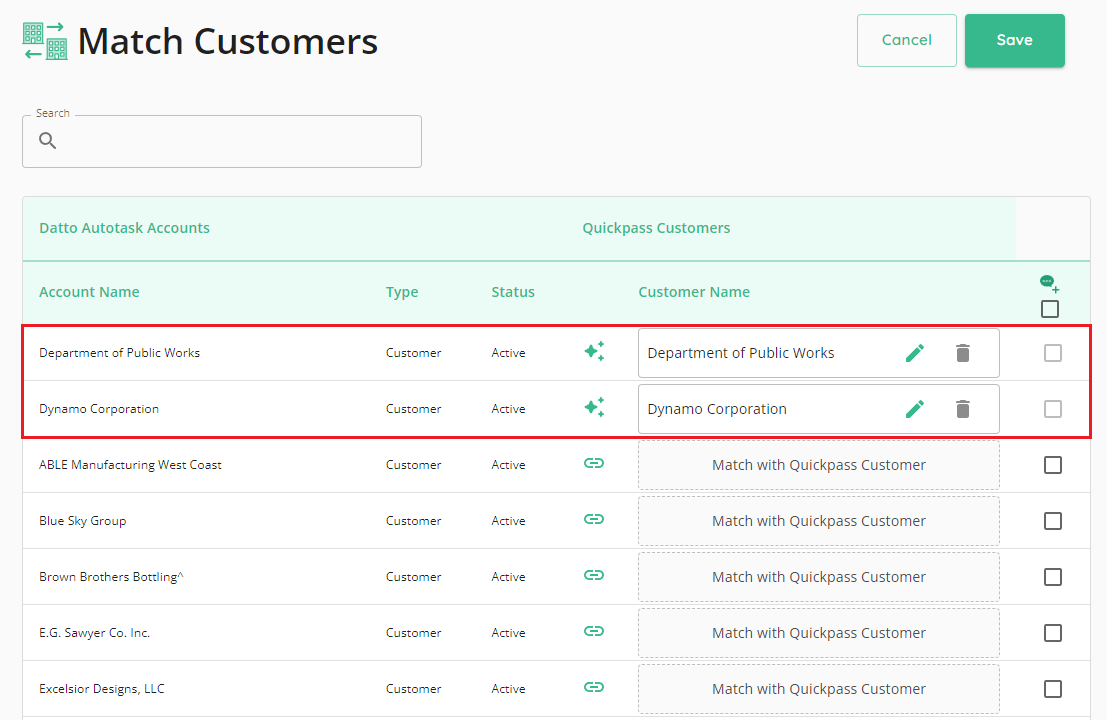 Option 2 (Manual Match)
Accounts that were not auto-matched will need to be manually matched with your Quickpass Customer. 1. Click the box to Match with Quickpass Customer.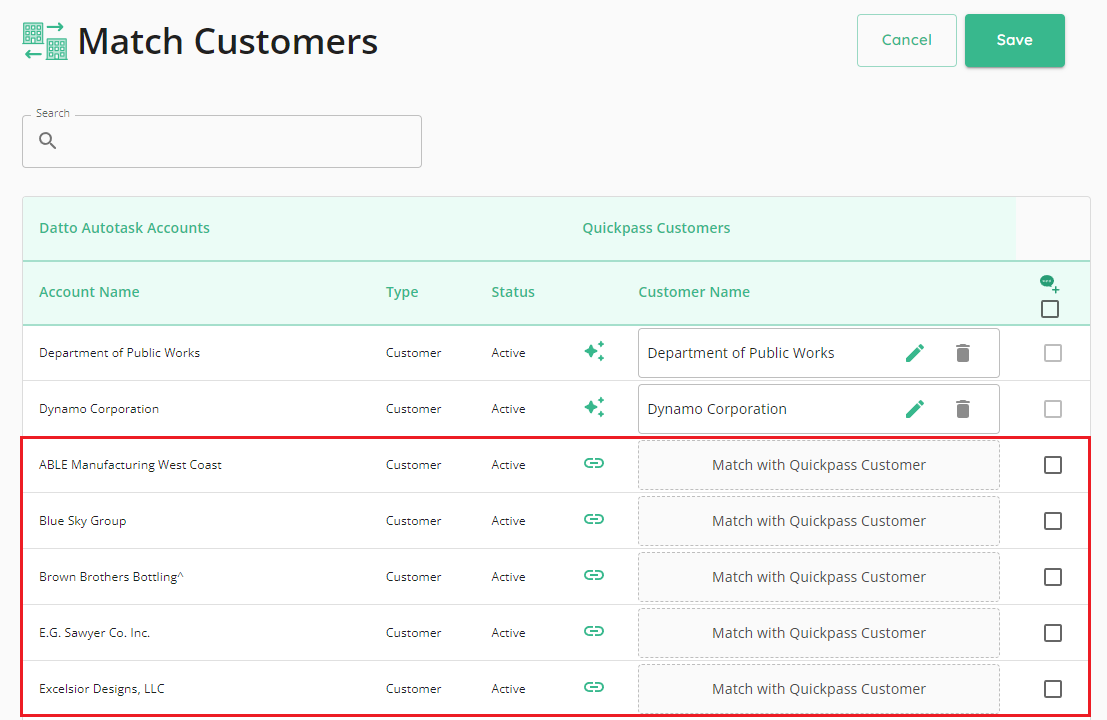 2. Select the appropriate Quickpass customer and then click Select.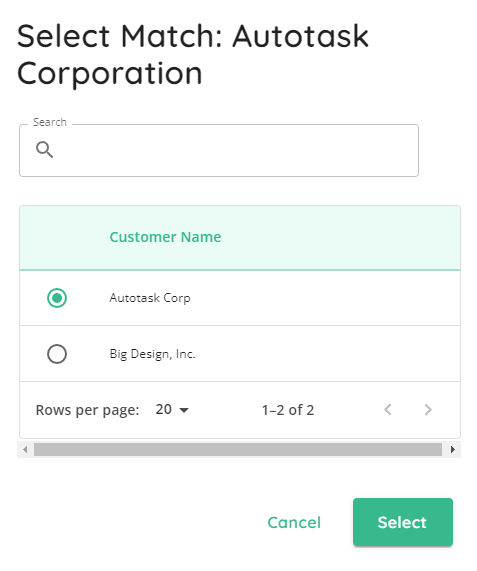 3. The Autotask customer is now matched to the correct Quickpass customer. Click Save at the top right to save your match.

Option 3 (Create Quickpass Customers)
1. You also have the option of creating new customers in Quickpass, based on your existing Accounts in Autotask. For this, simply check the box next to the customers you'd like to import, then click Save.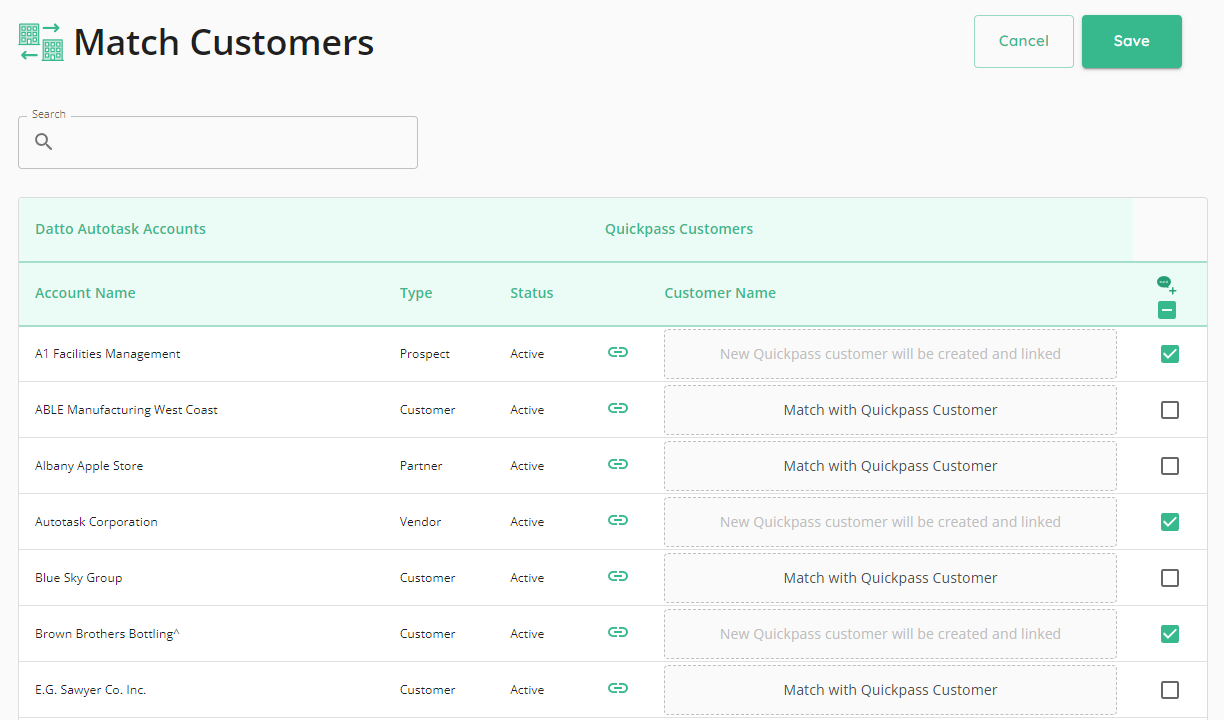 2. The new Quickpass customer is created and linked to Autotask.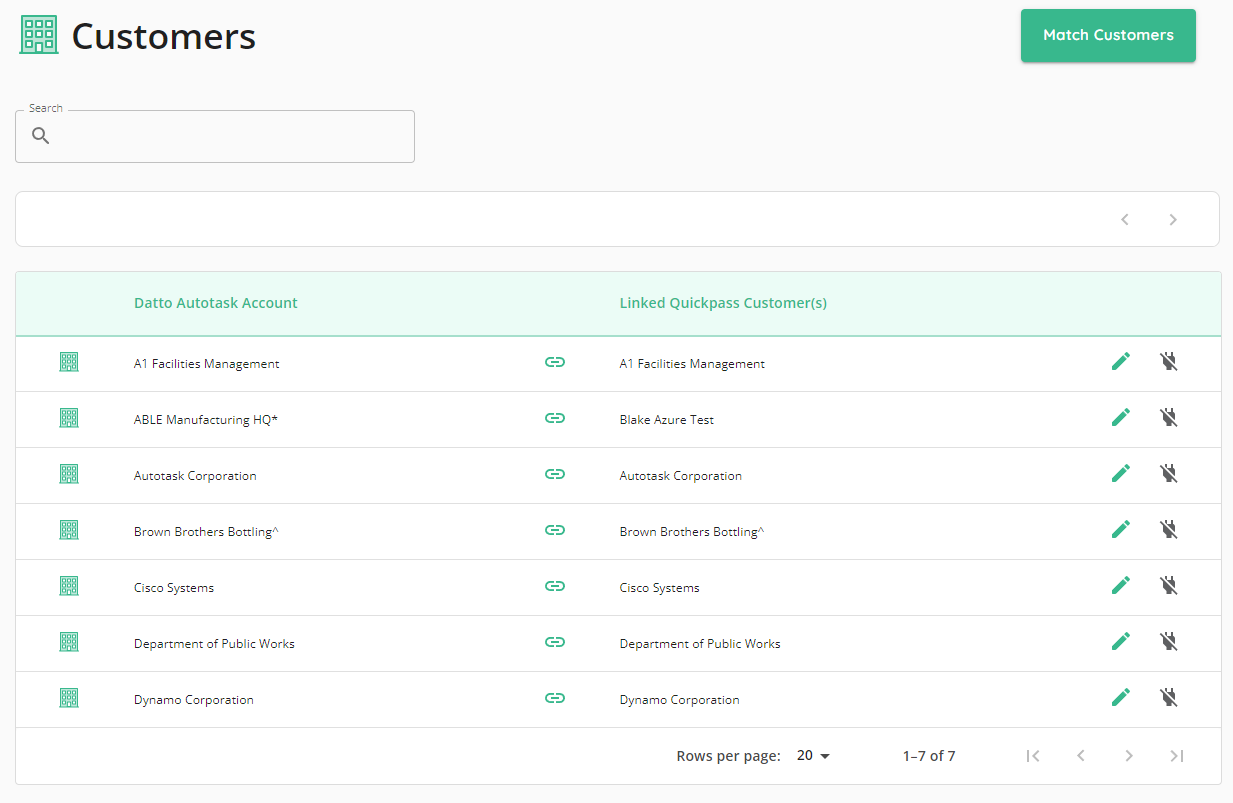 3. In the Customers screen you will now see a Autotask logo the Integrations column for any Autotask-linked customer.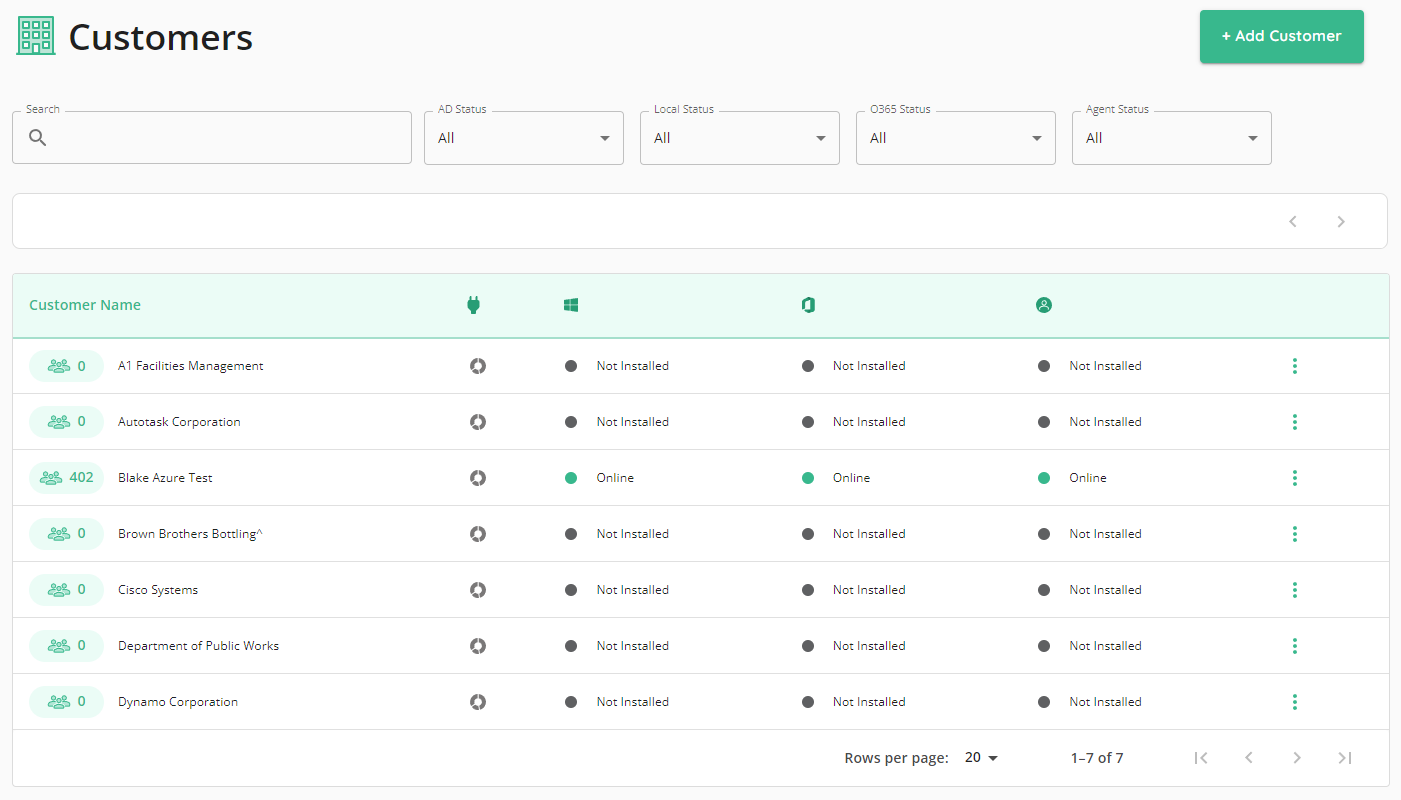 Next Steps