Prerequisites
Install Quickpass extension from the ConnectWise Control marketplace
Download and install the Quickpass desktop app
If you have not completed the above steps, please refer to this article: https://support.getquickpass.com/hc/en-us/articles/7406341636119
Credential Injection Using ConnectWise Control
Step 1: Log in to Quickpass Desktop App
Open the Quickpass desktop application and log in using your account. (Desktop app also supports SSO)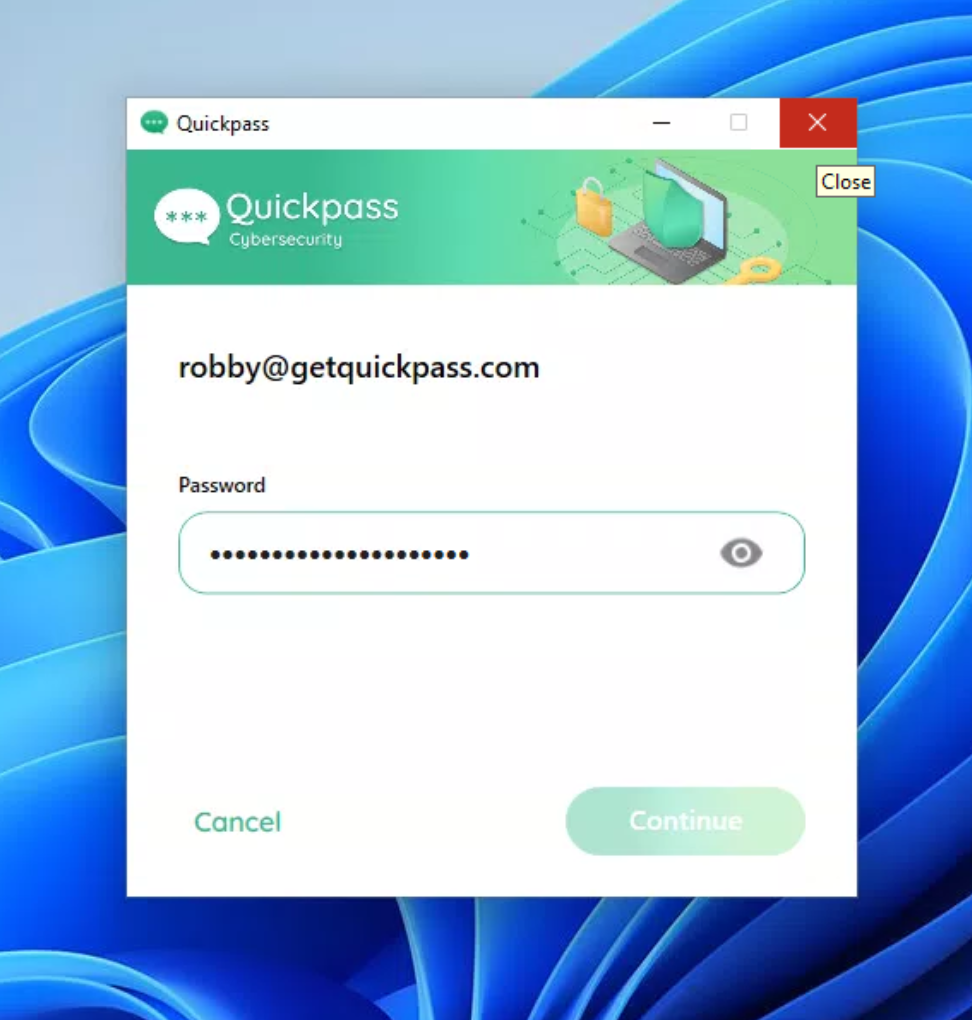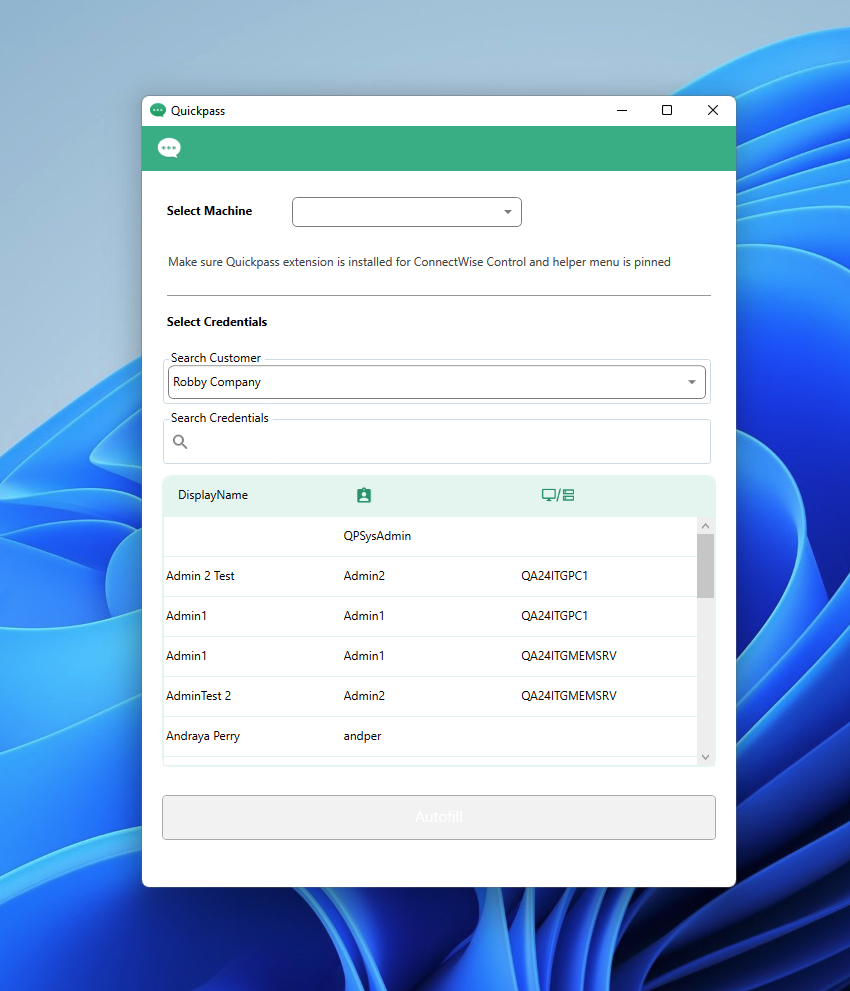 Step 2: Launch remote machine session from the ConnectWise portal
Select a machine and open remote session from ConnectWise control portal or ConnectWise Automate portal.

Step 3: Select the machine and credentials for injection
On the Quickpass desktop app use the dropdown to select the machine you want to log into. Next, choose the customer and credentials for the selected machine.
Note: Please make sure the Quickpass extension is installed for ConnectWise Control and the helper menu is pinned to the side, otherwise you may not be able to see the machine in the dropdown.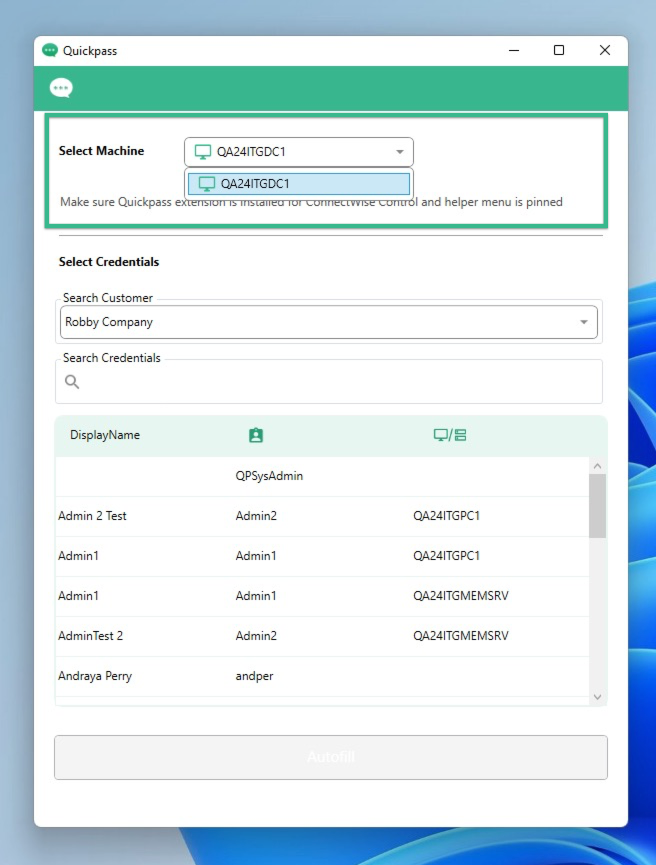 Step 4: Open the login window and click Autofill from the Quickpass desktop app to inject credentials
Navigate to the login window by sending Ctrl+Alt+Del on screenconnect and hit autofill from the Quickpass desktop app.