Note: Server Agent version 1.6.0 will install over top of version 1.5.7 without needing to uninstall version 1.5.7. All settings will be automatically migrated.
1. Click the download arrow next to Customer you wish to install the server agent for.
2. In the Active Directory Download window click Generate button. Wait until you receive confirmation to download the server agent after the new installer is generated. Please be patient as this process may take up to 20 seconds.
3. Click Download to download the new server agent.
4. Once the server agent has been downloaded you can begin the installation.
5. Right-click the downloaded installer and select Run as Administrator.
Note: You may receive a warning from Windows Defender asking for authorization to run the installer. In this case click More Info then Run anyway after. If user account control is enabled, click Allow to continue.
Depending on the Anti-Virus or Endpoint Security solution you have on the Active Directory server you may also need to add the installer as an exception if it attempts to block the install.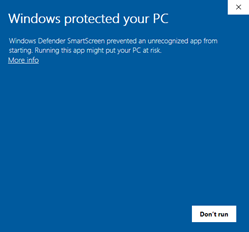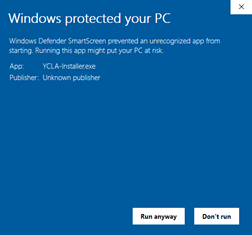 6. Click Install in the WinRAR self-extracting archive window.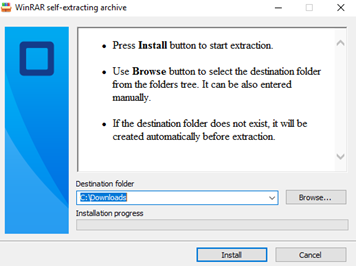 7. Click Next.
You will notice 64-bit in the title of the installer.
8. Click Next.
You will notice the installation path is now C:\Program Files\
9. Click Install.
10. Click Finish
11. After you refresh your web site page you will now notice the version of the Agent is 1.6.0.