Before you begin
1. Click Add New Customer button at the top right of the Customers screen. 

2. Type the customer name and select the account type in Add New Customer window and click submit.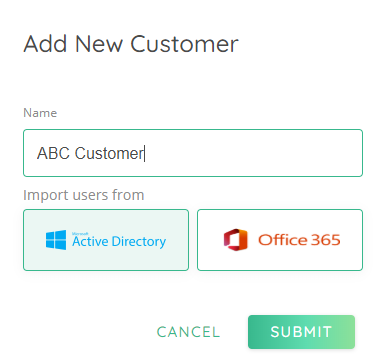 Note: Choose Active Directory for On-premise Active Directory servers and hybrid environments with On-Premise Active Directory and Azure / Office 365 using AD Connect. For Azure / Office 365 cloud-only accounts choose Office 365 as the account type.
3. New customer name will appear in list of Customers