Description
Customers with Quickpass Password Vault can Export the Stored Password information for all Customers.
Instructions
On the main page of the Quickpass dashboard click the Reports Menu on the left hand side.
Note: This Report is only available to Quickpass Tenant logins with the Primary or Super Roles.
Customers with IT Glue Integration will not see this menu.

In the Reports menu click the "Download CSV file" on the right hand side of the Password Vault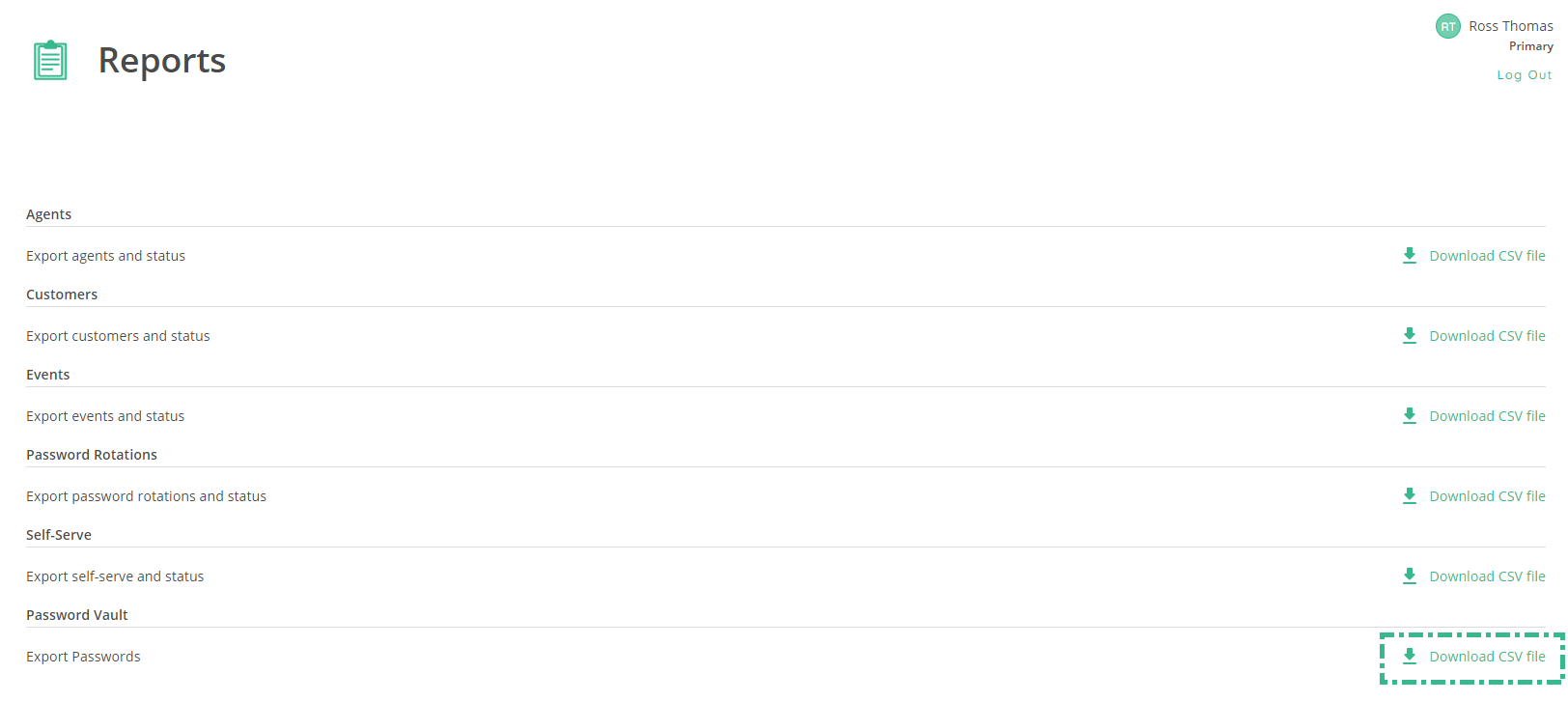 Save the csv file to the desired location on your computer.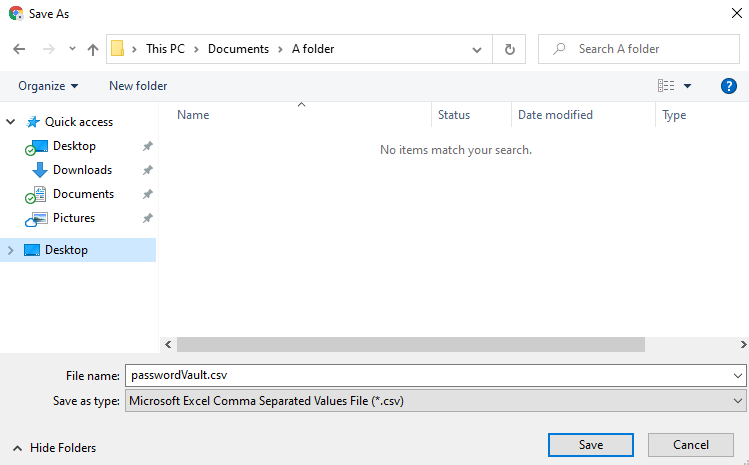 Once downloaded open the csv file.