Prerequisites
Have an active Quickpass account
Have a user account with the ability to download the Desktop application
Have Administrator access on the computer you're installing to

Windows 10 and Windows 11 Support Only
Download the App
The download button can be found on the Quickpass Dashboard, on the bottom left corner.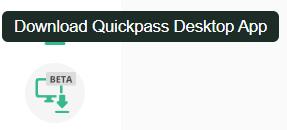 Make sure to run the installer as an administrator.

Click Install.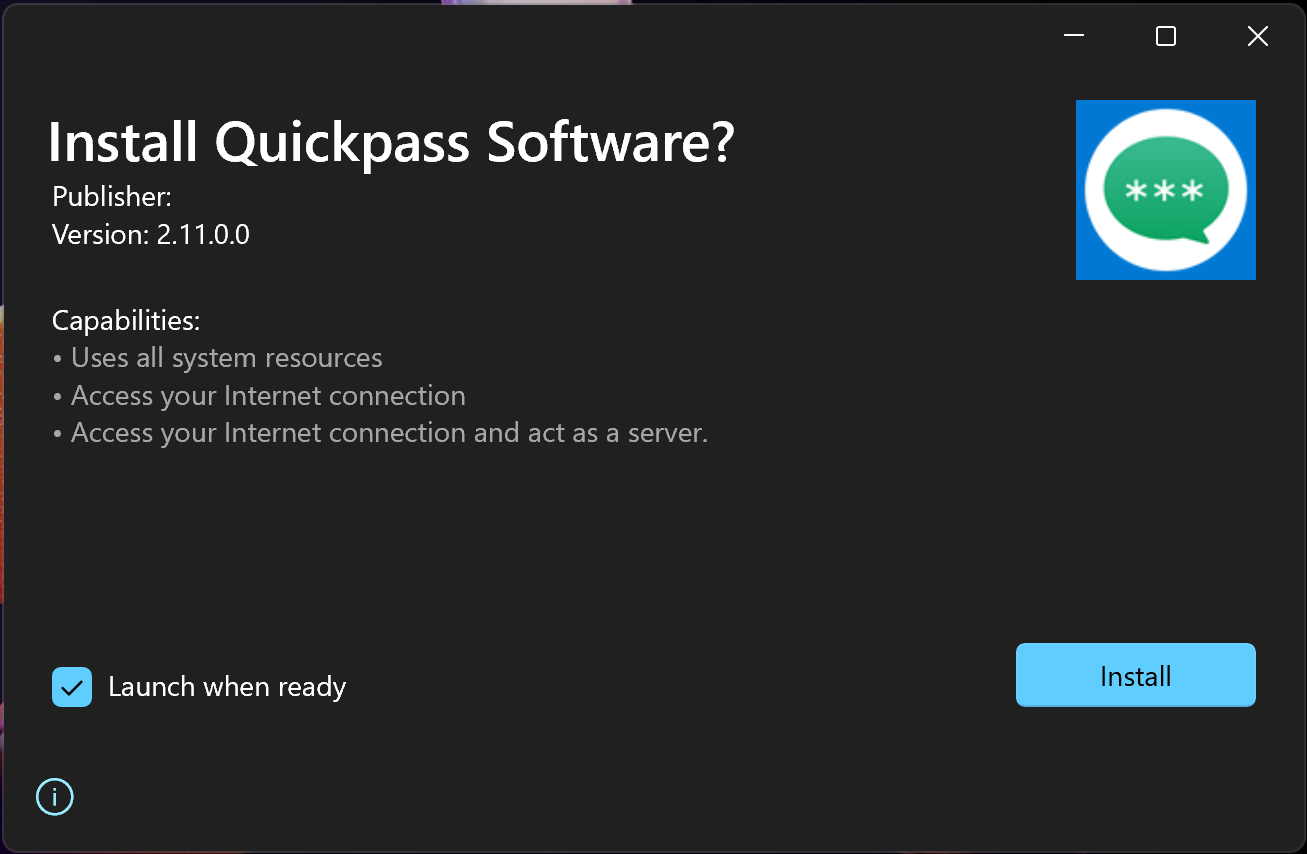 You'll see a progress bar for the installation.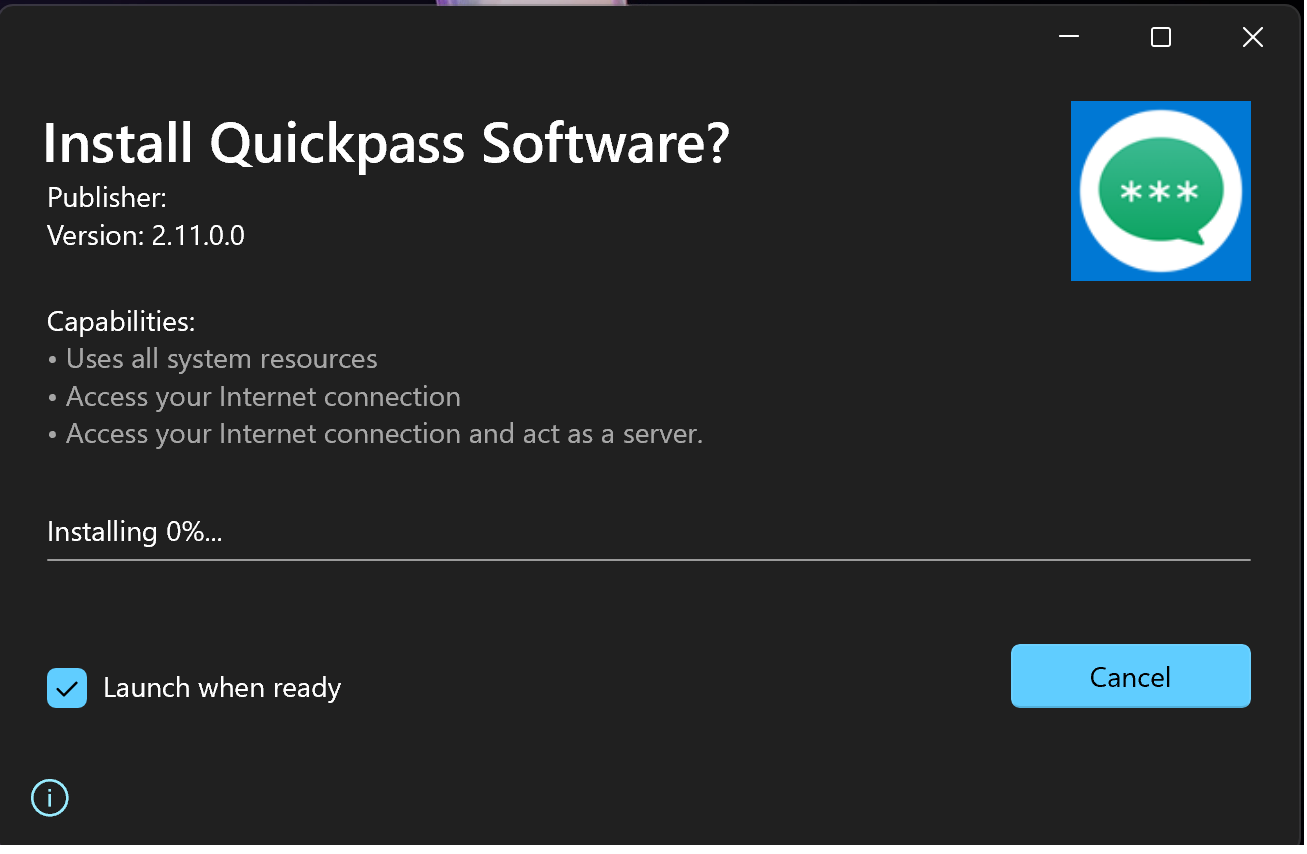 When the installation completes, the app should open (assuming you had the "Launch when ready" checkbox checked)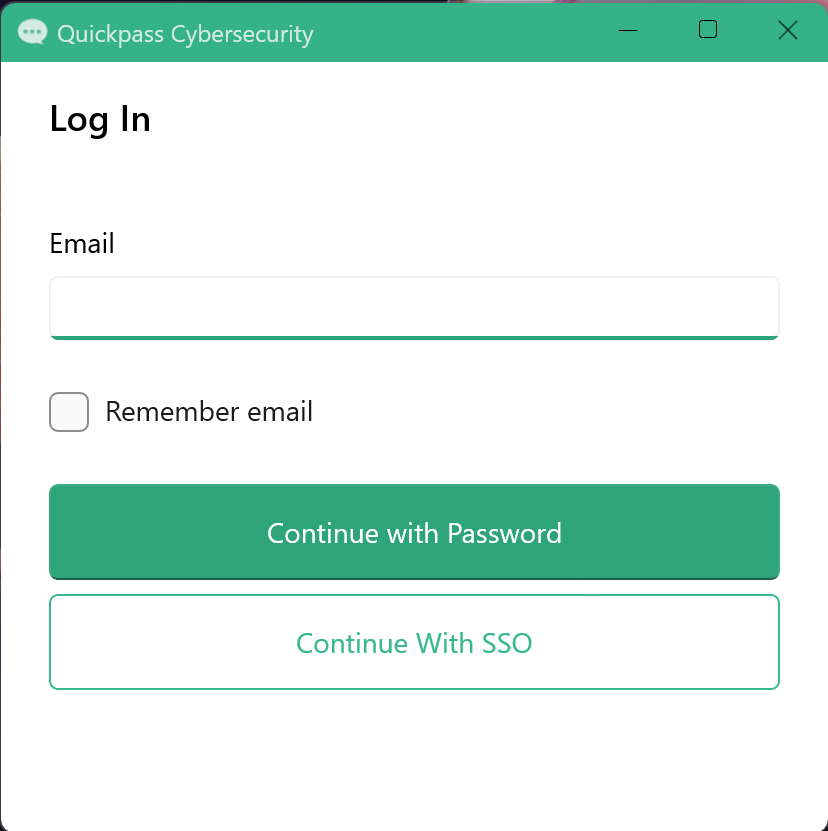 The application is installed, and you are now ready to move onto setup with your remove-access platform.
Note: If your tenant is using SSO Sign in for the Quickpass Dashboard, ALL account types besides the Primary must use the "Continue With SSO" option. The Primary can still login with the Quickpass Username/Password.
The Quickpass Desktop App uses Universal Windows Platform (UWP), for the latest installation and usage experience. See this guide for further details: https://support.getquickpass.com/hc/en-us/articles/7764525942679
NEXT STEPS:
Using Desktop Application for Credential Injection - https://support.getquickpass.com/hc/en-us/articles/7764525942679-Credential-Injection-Using-ConnectWise-Control-Integration